The small village of Keele is probably best known for its university, but it also hosts the Keele Science Park, where the biotech company Prokarium is developing new oral vaccine solutions based on synthetic biology.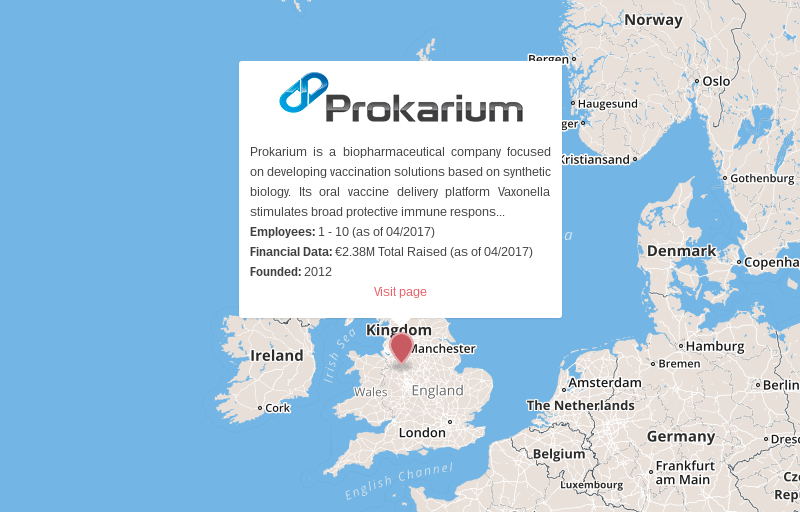 Mission: Prokarium has the vision that all protein vaccines can be delivered orally. Founded in 2012, the company has developed an oral vaccine delivery platform that can be applied to any antigen used for vaccination. The technology uses attenuated strains of Salmonella enterica, which can be genetically engineered to express the vaccine of interest. The Salmonella bacteria are ingested and reach the lymphatic system via the small intestine, where they can stimulate a strong, protective immune response, without the need for additional adjuvants.
Prokarium's lead vaccine candidate consists of the attenuated Salmonella Typhi strain ZH9, which also forms the basis of its vaccine delivery platform. The typhoid vaccine has already completed Phase I and II clinical trials and has been safely dosed to 471 volunteers.
Comment: Using engineered strains of attenuated bacteria offers a cost-effective solution for the production of oral vaccines and bypasses the need for expensive protein purification steps. Since Prokarium's Salmonella platform has already been proven safe, the biotech is now expanding into broader indications, ranging from vaccines against infections with clostridium difficile or chlamydia to candidates targeting the Zika virus or the bacterium Yersinia pestis, which causes plague.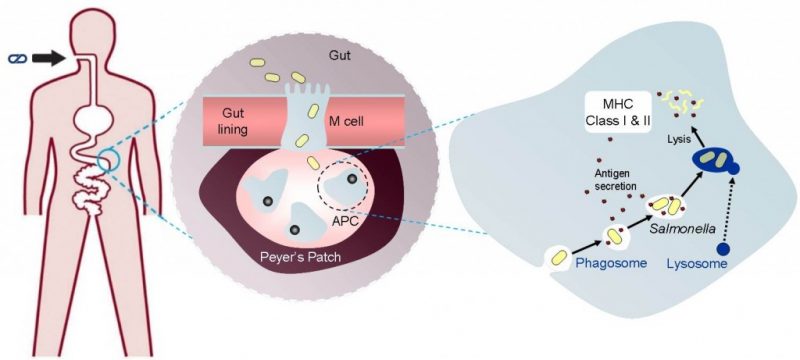 Images via shutterstock.com / Edmand and Prokarium.com