Barcelona-based SOM Biotech is developing treatments for incurable diseases such as Huntington's disease with drugs that are already on the market for other diseases.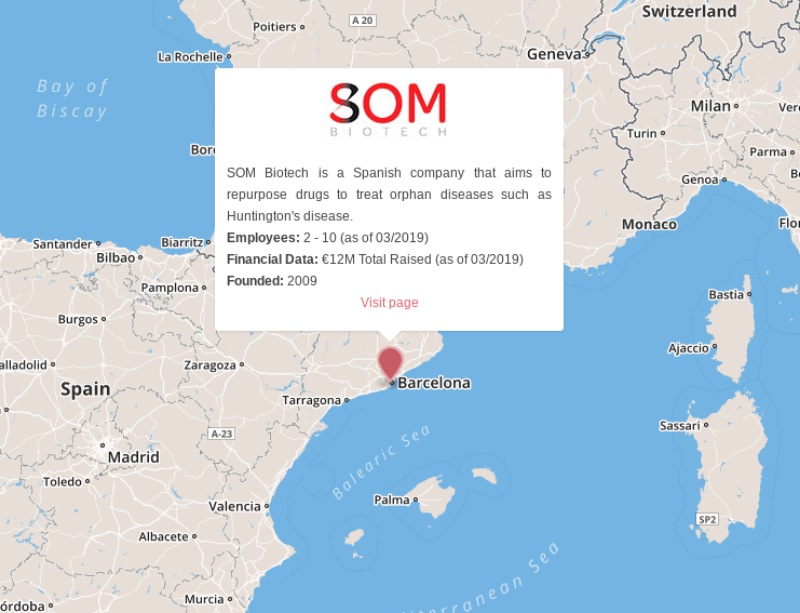 Mission: To repurpose commercially available drugs for the treatment of neurological diseases lacking effective treatments. Using existing drugs to treat these rare, orphan diseases lets the company get the treatments to the market faster and at a lower cost than developing their own drugs from scratch.
Making new treatments is not easy. To start off, new drugs need years of preclinical testing to ensure that they are safe to use in humans. Adding that to the amount of clinical evidence you need to build up to demonstrate efficacy, drugs often take over a decade to reach the market.
SOM Biotech aims to cut down the time taken to commercialize treatments by repurposing drugs already on the market for other diseases, which have already undergone the phase I clinical safety testing steps in humans. Using repurposed drugs this way can reduce the time it takes to take a drug to market by as much as one half compared to new drugs. This could be good for finding effective treatments for orphan diseases such as the neurodegenerative disease Huntington's disease.
"Repurposed drugs can bypass much of the early cost and time needed to bring a drug to market, representing a profitable way to achieve success for pharmaceutical companies," Raúl Insa, SOM Biotech's CEO, told me.
Targeting orphan diseases reduces the turnover time further. Health regulators often accelerate treatments through the approval process to incentivize companies to tackle diseases that only affect a few people.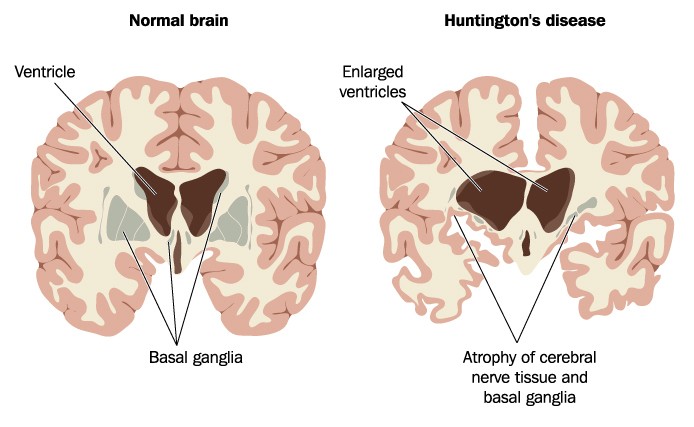 SOM Biotech uses artificial intelligence to predict which drugs might be most suitable to treat a particular disease. There are other companies also using AI to repurpose drugs in a similar fashion, such as Benevolent AI repurposing treatments for Parkinson's disease. However, Insa told me that SOM Biotech's technology is three times better at predicting suitable drugs than competitor companies.
The company identified an undisclosed Huntington's treatment that is currently in a phase IIa trial, with preliminary results expected later this year. After that, SOM Biotech plans to license the drug to an external company to move the treatment further through clinical trials, expecting the treatment to reach the market within five years.
Founded in 2009, SOM Biotech has already made a couple of licensing deals. The company licensed out a candidate treatment to the US company Corino Therapeutics to treat the rare neurodegenerative disease transthyretin-related hereditary amyloidosis. More recently, SOM Biotech inked a license agreement with the Singaporean company U-Cell Therapeutics to develop a treatment for brain cancers.  
To help with the development of the Huntington's disease drug development, SOM Biotech recently raised a financing round of €7M, which will also help the company to expand and make more licensing deals.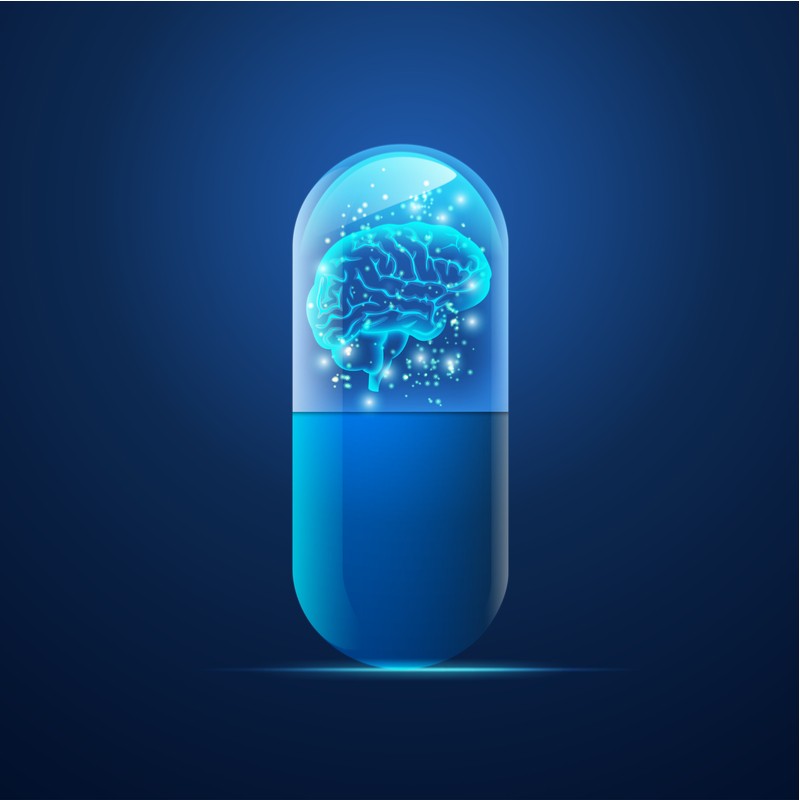 What we think:
At present, Huntington's disease is lacking effective treatments, so repurposing existing drugs could get treatments into the reach of patients faster and more cheaply than making new treatments.
The drug repurposing field is receiving interest from big pharma. In the last two decades, 11 companies repurposing drugs have been acquired by pharma, such as the Canadian Aspreva Pharmaceuticals, which was purchased by the Swiss Galencia for €645M ($915M) in 2007.  
While repurposing drugs would be cheaper and easier than developing new treatments for diseases such as Huntington's disease, it's unclear whether this approach would be able to produce treatments that can tackle the underlying pathology and slow the progression of the disease.
Companies hoping to address the root cause of Huntington's disease include the Dutch company UniQure, which is due to begin a phase I/II trial of a gene therapy for the disease in the US later this year. In 2017, a phase I trial in the UK also obtained promising results in patients of a drug that could slow the disease by interfering with the production of the mutated protein that causes the disease. 
---
Images from Shutterstock