The Nice-based biotech company Yukin Therapeutics is developing drugs that can work together with checkpoint inhibitors to help the immune system smash tumors such as melanoma.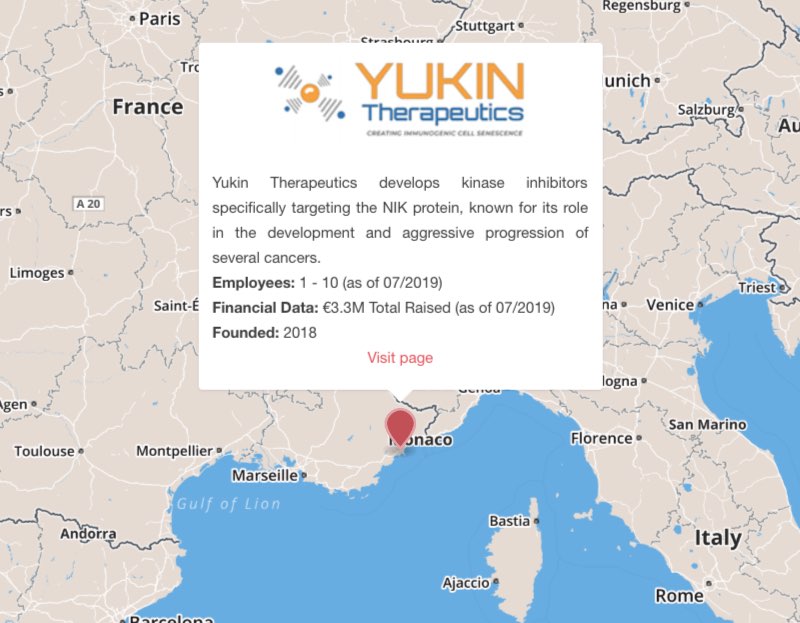 Mission: To develop a drug that can change the tumor microenvironment to allow the immune system to infiltrate and destroy the tumor more effectively. This could give a big boost to existing cancer immunotherapies such as checkpoint inhibitors. 
Current cancer treatments come in two broad camps: those that kill the tumor cells directly, such as chemotherapy, and those that empower immune cells to attack cancer cells, such as CAR-T cell therapies and checkpoint inhibitors. The French biotech Yukin Therapeutics is working on small molecule drugs that have a completely different method of action. 
"Our technology does not target the immune system. It targets the tumor cells," Arnaud Foussat, CEO of Yukin, told me. "But we do not want to kill the tumor cells." Instead, the company designs drugs that inhibit a protein called NIK kinase in the tumor cells, which stops the tumor cells from proliferating. 
As a bonus, the drugs also force the cancer cells to produce chemical signals that modify the tumor microenvironment in a way that makes it easier for immune cells to infiltrate the tumor and destroy it. "We feel this is a key advantage and a mode of action that has not been seen so far," said Foussat.
These drugs could be a great match for immunotherapies, such as checkpoint inhibitors, because immunotherapies enhance immune cells, while Yukin's drugs make the tumor cells more vulnerable to the immune system. "We feel that there is a very strong synergy and we have demonstrated this in vivo between anti-PD-1 treatments and our compounds," Foussat commented.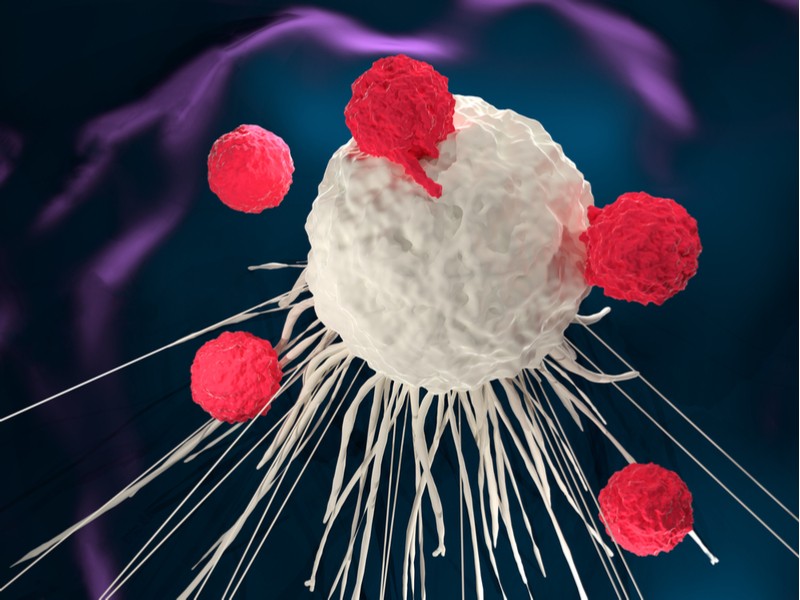 At present, Yukin is at the discovery stage, and has yet to select a lead compound to take to preclinical trials. The company expects to target cancers known to express NIK kinase, such as melanoma.
Founded in 2018 in Nice, France, Yukin raised a funding round of €3.3M in June to fuel the development of a lead candidate. The company expects to raise a Series A round after 2020, and aims to begin clinical trials in 2022.
What we think:
By modifying the tumor microenvironment, Yukin's treatments have big potential to treat cancer in combination with existing treatments, such as chemotherapy and CAR-T cell therapy. This could also make it easier for CAR-T cell therapy to treat solid tumors — a feat that has been an enormous challenge so far.
Cancer immunotherapies have grown in use because they provide a way to arm the patient's own body against the tumor. This is an advantage over treatments that kill tumor cells directly. "Killing the tumor too quickly doesn't activate the immune system," Foussat said. "What we need is for patients to control the tumor for all their lives. And for this, we need to elicit a very strong immune memory."
---
Images from Shutterstock