Get to know 15 of the best biotech incubator across Europe where some of the best companies moving billions of euros get started.
The best ideas in biotech need a catalyst to turn ideas into reality. Incubators are specifically designed to support companies, especially those at an early stage, that need facilities, mentoring and networking to progress. With biotech as a powerful force in Europe, the continent is full of bio incubators that specialize in different applications of research in the life sciences.
Here are 15 of the best bio incubators we found in Europe. As usual, they are listed in no particular order.
---
The Babraham Bioincubator Concept
Where: Cambridge, UK
Founded: 1998
Focus: Healthcare
About: The incubator promotes partnerships between academic research groups and companies that reside in the campus. Its aim is to help early-stage companies reduce cash-burn and help them succeed in the long term. Top companies like Bicycle Therapeutics, Crescendo Biologics, F-Star and Mission Therapeutics have been part of this successful incubator.
---
Eurasanté Bio-Incubator
Where: Lille, France
Founded: 2000
Focus: Healthcare and food technology
About: The Eurasanté Bio-Incubator has strong ties with the academic sector, acting as a bridge for technology transfer. Genfit, one of the companies leading the race for the first NASH therapy, comes from this incubator.
---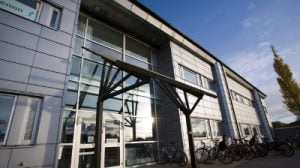 Umeå Biotech Incubator (UBI)
Where: Umeå, Sweden
Founded: 2004
Focus: Biomedicine
About: With the aim to promote the growth of the Scandinavian life sciences sector, the incubator offers facilities, infrastructure, pre-seed financing, business development, project management, and intellectual property rights (IPR) services.
---
BioVentureHub
Where: Gothenburg, Sweden
Founded: 2014
Focus: Biotechnology and medtech
About: The incubator is run by AstraZeneca to promote the collaboration between big pharma and small innovative companies in the biotech and medtech space that are about to or have just entered the development phase.
---
Bayer HealthCare CoLaborator
Where: Berlin, Germany
Founded: 2014
Focus: Healthcare
About: With the headquarters of its pharmaceutical division in Berlin, Bayer also counts with a dedicated incubator building to help entrepreneurs develop their ideas into market products and offering agreements with one of the biggest pharma firms to the most promising projects.
---
Bio-incubator Leuven
Where: Leuven, Belgium
Founded: 2008
Focus: Biotechnology
About: The incubator provides office and lab space, as well as logistical and environment technical support, to R&D intensive life sciences companies with high growth potential. The success of the incubator has led to the construction of a third building in the Leuven Noord science park this year.
---
BioCity
Where: Nottingham, UK
Founded: 2003
Focus: Biotechnology
About: One of the first bio incubators to offer lab space to early stage companies in the UK, BioCity Nottingham boasts a 91% survival rate of companies at the incubator. Its success led to the creation of two new BioCity incubators in Scotland (2012) and Alderley Park (2013).
---
Bio City Leipzig
Where: Leipzig, Germany
Founded: 2002
Focus: Biomedicine
About: Besides providing laboratory space for startups and young companies, the incubator hosts scientists doing basic and applied research on biomedicine, tissue engineering and molecule design to promote the creation of spin-offs.
---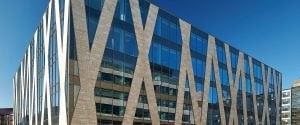 Copenhagen Bio Science Park (COBIS)

Where: Copenhagen, Denmark
Founded: 2009
Focus: Biotechnology
About: From the heart of Copenhagen's Medicon Valley, COBIS hosts a mix of national and international companies that range from early-stage startups to mid-size firms. The incubator offers pre-seed financing and hosts accelerator programs.

---
Oslo Cancer Cluster Incubator 
Where: Oslo, Norway
Founded: 2007
Focus: Oncology
About: This publicly-funded incubator supports promising oncology biotechs to successfully reach commercialization, providing resources that range from business development to facilitating investor contacts.
---
BioVille
Where: Diepenbeek, Belgium
Founded: 2012
Focus: Healthcare
About: Located at the Diepenbeek campus of the Hasselt University, this incubator has program for companies both in early and late stage development phases, offering flexible and custom services that adapt to the needs of each participant.
---
Genopole
Where: Evry, France
Founded: 1998
Focus: Biomedicine and synthetic biology
About: Just south of Paris, Genopole supports startups with applications in all branches of biotech, from environmental to agronomic and industrial biotechnology. The incubator is now planning to grow over the 6,000 employee threshold and expand outside France by 2025.
---
Toscana Life Sciences Bioincubator (TLS)
Where: Siena, Italy
Founded: 2004
Focus: Biomedicine
About: The biotech incubator supports companies and nonprofit research groups at every phase of their development with a team of professionals with scientific and industrial backgrounds who are specialized in technology transfer processes as well as a consolidated network of experts and consultants.
---
Genetrix
Where: Tres Cantos, Spain
Founded: 2001
Focus: Healthcare and diagnostics
About: Located near Madrid, Genetrix is the largest private incubator of biotech companies in Spain. From this incubator comes Cellerix, a company that became part of the Belgian Tigenix, a European pioneer in stem cell therapy.
---
Innovation and Startup Center for Biotechnology (IZB)

Where: Munich, Germany
Founded: 1995
Focus: Biomedicine
About: Located in Munich's Planegg-Martinsried biotech hub, this incubator hosts over 60 medical biotech companies that have close access to top research from the Maximillian University and the Max Planck Institutes. MorphoSys, now the biggest public biotech in Germany, used to be hosted here.
---
What do you think? Do you know about another biotech incubator that deserves a mention? Leave it in the comments below!
---
Cover image via szefei /Shutterstock