Culturing yeast cells to absorb CO2 could be the Green way forward for this new French Start-up. As a spin off Toulouse White Biotechnologies (TWB) project, the seed investor in its €1.3M Green Seed Fund is the lead French VC Sofinnova.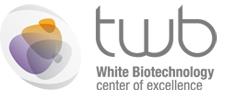 TWB, a pre-industrial demonstrator in the field of industrial biotechnology managed by INRA (the Agricultural department in France), has announced the creation of EnobraQ just this month. This start-up spin-off from TWB is developing yeast cultures capable of transforming CO2 (atmospheric or of other origins) as a green house gas into molecules of interest for the chemical industry.
EnobraQ is also being described as the 'CarboYeast Project', which eventually spun into a financed Biotech having previously been supported for the last 3 years by the Laboratory of Engineering for Biological Systems and Processes at the National Institute for Applied Sciences (INSA) Toulouse.

As we've seen before, yeast has long been exploited by humans to produce a range of products, from beer to medicines to biofuels, and conversely they have been researched for use in bioremediation to break down pollutants. Now a genetically modified strain of Saccharomyces cerevisiae (Baker's yeast) has been cultured to produce economically valuable chemical compounds whilst breaking down CO2 and H2.
TWB is focused on fixing carbon sources for bio-economical use, with the broad intentions of making the industry Greener. As the project leader Léopold Demiddeleer explained:
CO2 is both a threat and an opportunity; it is both a greenhouse gas and a chemical compound that can be used as a reagent."
Demiddeleer is also well-known expert in hydrogen energy and funding, as chairman of the McPhy Energy Board he also holds a PhD in Physical Chemistry and served as an advisor to the Solvay Chemicals Group Innovation Center.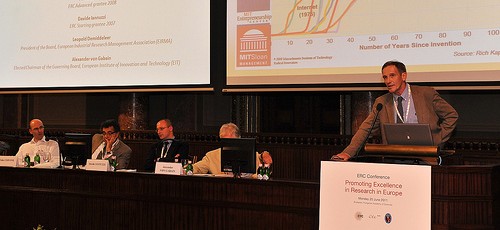 Indeed, McPhy (a developer of 'environmentally friendly' hydrogen-based solutions for industry) also has Sofinnova Partners and Bpifrance among its shareholders.
I mean, using yeast to produce hydrocarbons in the industry isn't exactly a breakthrough…but perhaps it is more the partnership, creation of new jobs and Industry tenure associated with EnobraQ's creation which is the real news.
As Founding Director of TWB, Pierre Monsan, explained it was more a feat of proving the public-private model of partnership in Greentech had worked to found a biotech, which had attracted such a large VC fish like Sofinnova. And indeed, TWB's role between research and partnerships has really yielded some successful figures for this French Biotech (taken form their 2014 report below).
The creation of a company from our self-financed research projects is a result that is highly representative of the movement that we seek to inspire, in order to promote research and to speed up the industrialization of processes in biotech."
So, since EnobraQ hasn't yet existed for a full-month, I'm sure it won't be long before we hear more of the work at TWB and their developmental process of engineering these yeast strains to fix CO2.