Abivax has recently announced that it's likely that its most advanced program in hepatitis B will fail its Phase III trials. That's really bad news for the company, and stocks have plummeted by around 50%. But what does this really mean for the future of Abivax? To find out, I had a chat with the company's CEO Hartmut Ehrlich and its CMO Jean-Marc Steens…

Abivax is one of the high-profile Biotechs in Paris. With a pipeline with candidates for hepatitis B and HIV, it raised €57M during its IPO on the Euronext Paris – the biggest ever in French Biotech.
But its stock price is now suffering from the most recent news. Abivax has announced that its Phase III for hepatitis B is not having the best results, and it's very unlikely that the primary endpoint will be met – essentially a Phase III failure.
ABX-203 is still Abivax's most advanced candidate and was leading the race for a hepatitis B virus treatment. It was the result of a collaboration with Cuban Life Sciences. In fact, the same product was already approved in Cuba.

So what happened in this trial…?
"The results surprised our colleagues in Cuba, and they also surprised the key opinion leaders that were involved in this study", says Hartmut Ehrlich, CEO of Abivax.
He went on to explain the key difference between the studies. In Cuba, the enrolled patients hadn't been treated with antivirals before, whereas in this trial the patients had also been treated with nucleoside analogues (another therapy for hepatitis B). And how this impacted the results "was not predictable".
"We will be able to do the complete analysis to understand what has been going on there", but "it is certainly premature to draw conclusions on how we are moving forward". If there's a future for ABX-203, Ehrlich estimates that the setback will of at least a couple of years.
Abivax's stock price fell by over 50% upon this announcement (as of 30/06), which brings its market cap below the amount raised in the IPO. "For the moment, the news is really bad if someone is selling", admits Ehrlich.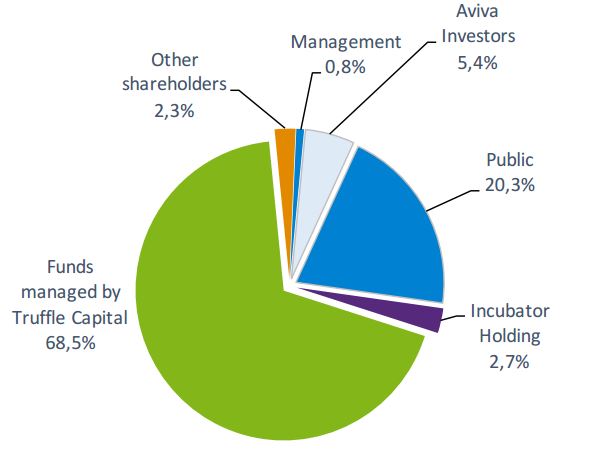 However, valuation is not an imminent problem for Abivax. At the end of last year, the company's cash position was €39M. "The cash is certainly sufficient to develop programs until the end of 2017".
"It's up to us to bring the stock price back to where we would like to see it". And its HIV program would be key to raising the company's value. Abivax is developing ABX-464, which is described as a 'functional cure' for HIV.
I was curious as to what that meant exactly…
Jean-Marc Steens (CMO of Abivax) jumped in to explain: "ABX-464 is different of traditional antiretrovirals, which keep circulatory HIV virus down. Our drug targets the reservoirs where the virus is hiding".
The therapy blocks the replication of the virus in the reservoir. So this would be a functional cure as there wouldn't be a source of new copies of the virus.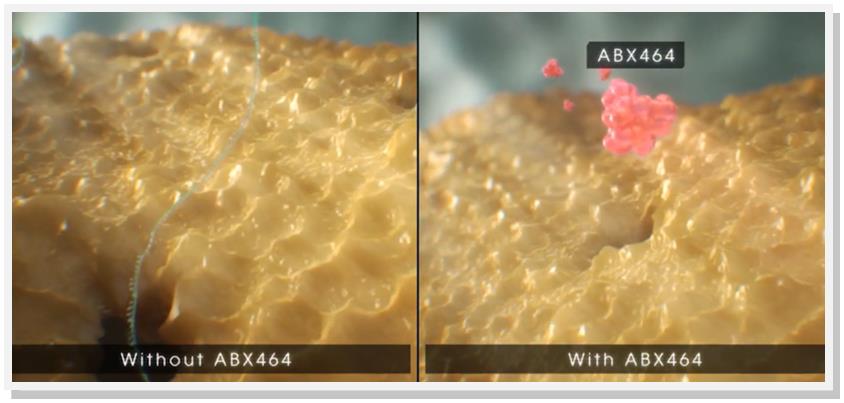 Of course, targeting HIV reservoirs is an approach that already caught the eye of big Pharma and is getting some impressive preclinical results. "Everybody is looking at it, but we are very advanced – now starting our second Phase IIa trial. We believe we are in a really good position here", Ehrlich explained.
I also really got the feeling that Abivax is taking it one step at a time with this program. It first proved an antiviral response in treatment-naive in a first Phase IIa. Now, a second Phase IIa will compare the time for viral rebound in patients that already have their infection under control with current therapies.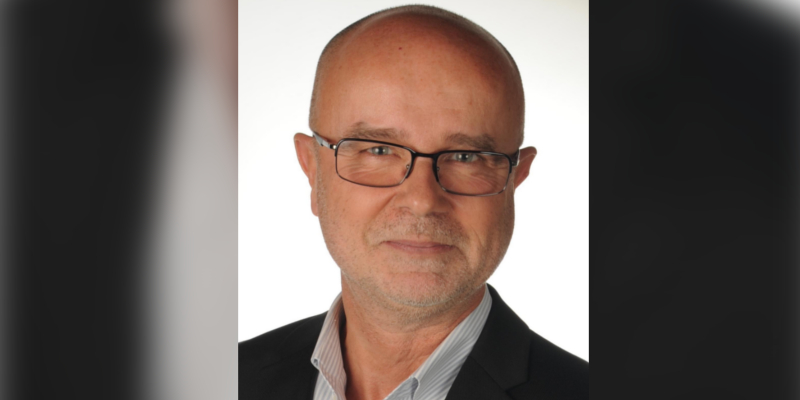 However, there's more about Abivax than just HIV…
"ABX-464 is only the frontrunner of numerous potential products." The drug is the result of the company's antiviral platform, which has also produced candidates for viruses like dengue and chikungunya. There's also a second platform in development, which originated a candidate for Ebola.
So it seems a lot of the value might be on these antiviral programs and the platforms, and not so much on the now-failing Hepatitis' candidate. "This is the way we look at it", he confirmed. In this sense, Abivax's situation is closer to Celyad (which failed in heart failure but still has CAR-T) than Circassia (for which a Phase III failure halted a large chunk of the pipeline).
Perhaps this isn't such a bad turn in this case. And on a positive note, he ended with "We are not afraid of moving forward".
---
A demonstration of how Abivax's technology works…
---
Feature Image Credit: Hartmut Ehrlich/Abivax
---