Actelion's spin-off Idorsia was blessed with a large pipeline and a healthy bank balance. How has the biotech's first year of business gone?
Just over a year ago, Actelion, the largest biotech in Europe at the time, was snapped up by Johnson & Johnson for a massive €27.9Bn. "This deal is unique: J&J gets its sales, and there is no disruption to our projects. Not one person was laid off," said Jean-Paul Clozel, CEO of Actelion back then.
The deal with J&J involved the creation of Idorsia, a spin-off that kept hold of Actelion's drug discovery and early clinical pipeline. Clozel was chosen to lead the biotech and his intentions were clear from the beginning: "I really look forward to creating another Actelion with Idorsia."
"We have something like 20,000 patents and between 10 and 20 projects in the pipeline," he confirmed. On top of that, the biotech received €920M (CHF 1B), of which €530M (CHF 580M) came from a convertible loan from J&J.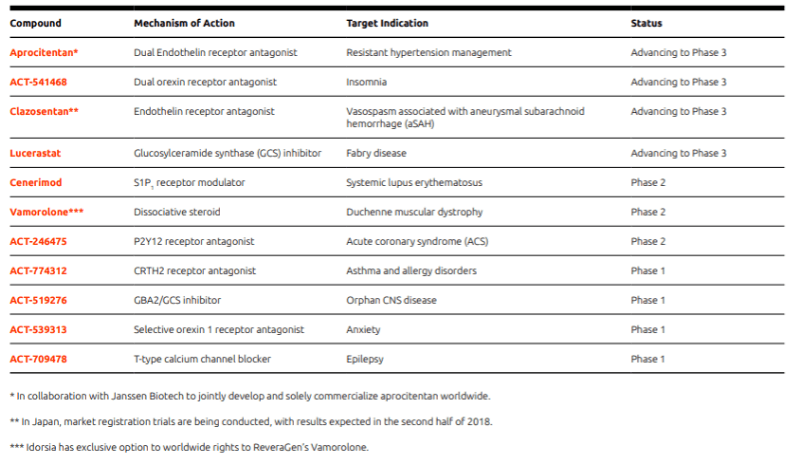 Before Actelion's acquisition was even complete, Idorsia was already reporting success in its pipeline. First, the biotech's candidate for resistant hypertension, ACT-132577, successfully completed a Phase II study that identified the drug's optimal dose. In collaboration with J&J's subsidiary Janssen Biotech, Idorsia is now discussing the design of a Phase III study with health authorities.
The biotech also reported new results for cenerimod, a drug that blocks white blood cells from leaving lymphoid organs in patients with systemic lupus erythematosus. The candidate passed a Phase II safety study and is now ready to enter another Phase II trial to find the drug's best dose.
In addition, the company agreed a research collaboration with Roche that would see the big pharma get the rights to any immunotherapies resulting from the deal. In return, Idorsia received CHF 15M (€13M) upfront and potential milestones of up to CHF 410M (€350M).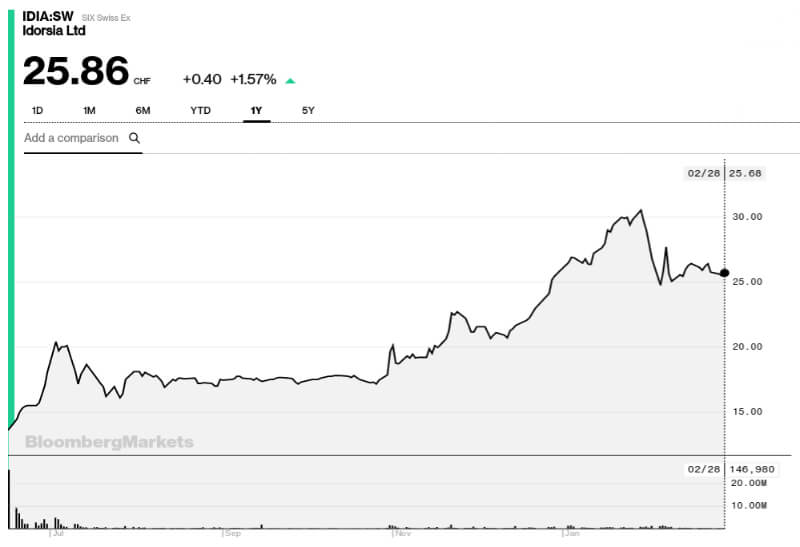 Back in May at Bio€quity, Clozel concluded that "the future for Idorsia is looking bright" and that has been supported by a steady stream of good news from the stock market and the clinic and the stock market. Since June 2017, the company's stock price has risen by 60%, peaking at CHF 30.50 (€26.50) at the end of January.
Clozel knows that realizing the company's ambition of becoming "one of Europe's leading biopharmaceutical companies" won't be easy. However, the biotech has hit the ground running since going it alone, with 11 projects now in the clinic – up from 9 in May – 4 of which are heading into Phase III. This shows that the company is progressing nicely towards its goal of becoming profitable.
---
Images via NZZ / Adrian Baer; Idorsia; Bloomberg