Actelion will be acquired by J&J for a whopping €27.9B, and its early R&D pipeline will be spun out into a new Switzerland-based outfit.
The wait is over folks: Actelion, the largest biotech in Europe and one of the only 9 to make it to the billion-euro club in 2016, has just announced its acquisition by Johnson & Johnson for a massive €27.9B ($30B). Shareholders will receive €261 ($280) per share, and the company's discovery- and early-stage R&D assets will be launched into a €930M standalone company based in Switzerland in keeping with the biotech's spirit of independence.
This spirit of the company goes back to 2011 when it rejected demands for sale from Elliot Advisors. In 2015, the company rejected Shire's €16.8B bid. Then came the cryptic announcement that Actelion was in talks with J&J late last November, and word of a bidding war between the American pharma and Sanofi quickly spread.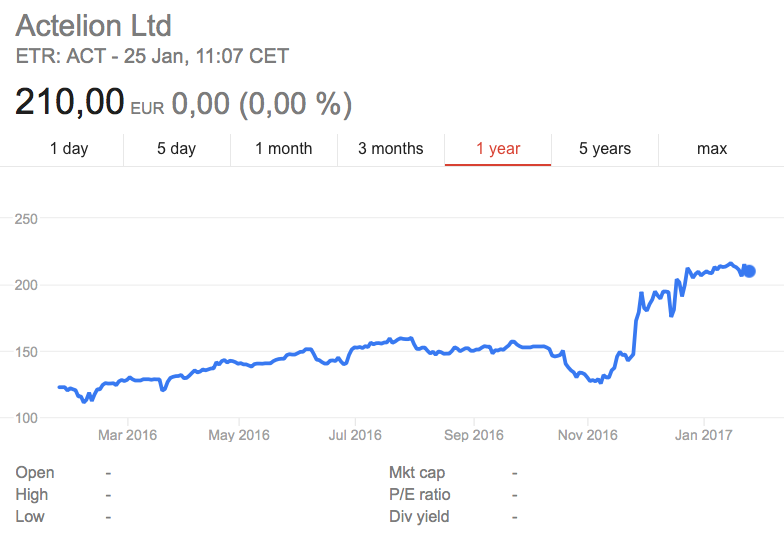 J&J reportedly withdrew from talks but then countered with a proposition to split Actelion into two companies. In the last report at the beginning of the month, J&J and Actelion have settled on the price of $260 (€245) per share, totaling more than $28 (€26) billion. Despite Actelion's recent late-stage failure in its pulmonary arterial hypertension trial, the deal has not only maintained but also increased its value by €2B.
The company is still regarded as a leader in pulmonary arterial hypertension (PAH) and is planning to enter the crowded multiple sclerosis (MS) market, projected to reach €18B by 2024, with the first-ever combination therapy for MS. Actelion has a strong focus on rare diseases, which represent a huge unmet clinical need, which no doubt makes it attractive to all of these suitors. After the spin-out of the new company, the games will begin again!
---
Image from Oliver Foerstner / Shutterstock