Erytech's candidate, Graspa, has been unable to significantly improve overall survival in patients with acute myeloid leukemia during a Phase IIb trial.
Erytech, based in Lyon, France, has developed an interesting approach to delivering drugs for the treatment of cancer and orphan diseases. The company's eryaspase technology, Graspa, encapsulates L-asparaginase, in red blood cells. Graspa was used in combination with chemotherapy and compared with the use of chemotherapy alone. Unfortunately, the treatment did not meet the study's primary endpoint, to improve overall survival in patients with acute myeloid leukemia (AML), which has seen the company's stock drop by almost 28%.
AML is an aggressive blood cancer that develops in the bone marrow, taking the place of healthy cells that reside there and impairing the immune system. The disease is rare, with just 3,100 cases of AML per year in the UK and current treatments include chemotherapy and stem cell transplants, but these save fewer than one in three patients.
Graspa encapsulates L-asparaginase within donor-derived red blood cells. L-asparagine is an amino acid that is essential for cancer survival and proliferation. Cancer cells cannot produce L-asparagine themselves, so they source it from the blood, but Graspa delivers L-asparaginase to deplete the levels of the amino acid in the blood. The encapsulation of L-asparaginase should overcome limitations, including allergy and toxicity and prevent its recognition by antibodies so that its anti-cancer activity can be extended.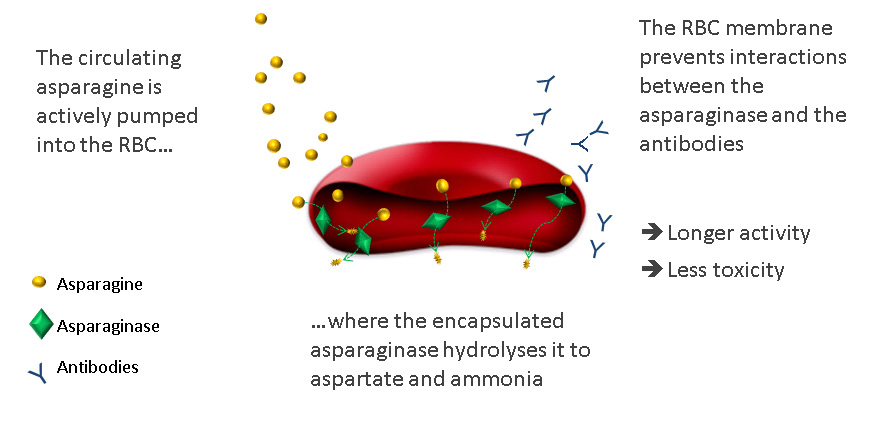 The Erytech camp will have been in high spirits following the news in September that Graspa had passed a Phase IIb study, demonstrating its efficacy for metastatic pancreatic cancer. Although the results of the latest study suggest that Graspa may not be suitable for the treatment of AML, the company has tried to take positives: "While we are disappointed with the outcome, we are reassured with the safety profile of eryaspase in these very frail and elderly patients," explained Iman ElHariry, Chief Medical Officer at Erytech.
I'd like to say that other biotechs are having more luck than Erytech, but earlier this year, Innate Pharma's checkpoint inhibitor, lirilumab, also failed to meet the primary endpoint of a Phase II trial. However, in October, Celyad announced that its Natural Killer Receptor (NKR) T cell platform, an alternative to CAR-T, had completely cleared a patient of AML – so maybe there is hope!
In addition, researchers at the Wellcome Trust Sanger Institute have found a new target for the treatment of AML, the METTL3 gene, which can be inhibited to specifically kill human and mouse leukemia cells. These findings could provide biotechs lacking ideas with new ammunition in the fight against AML.
Images – / shutterstock.com; Erytech