Adaptimmune and MSD are collaborating to test a therapy for multiple myeloma that combines some of the most promising technologies in immuno-oncology: TCR and checkpoint inhibitors.

Adaptimmune is an immuno-oncology billion-euro Biotech from the British Golden Triangle. Despite some trouble with the FDA recently, the company continues to forge ahead with its promising TCR technology. Now, it has entered a collaboration to evaluate its lead candidate NY-ESO SPEAR T-cell therapy in combination with MSD's Keytruda (pembrolizumab).
Adaptimmune will sponsor the trial aimed at multiple myeloma, a form of blood cancer that affects plasma cells with high rates of relapse. Its  SPEAR technology uses genetically optimized TCRs that recognize the NY-ESO tumor antigen. The therapy already has positive results from Phase I/II in multiple myeloma and also in synovial sarcoma, which Adaptimmune is tackling in collaboration with GSK.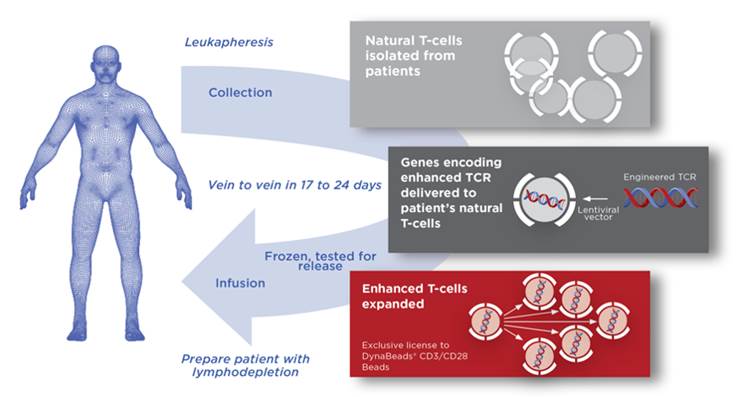 MSD's Keytruda is an antibody therapy that blocks the checkpoint inhibitor PD-L1, a tumor protein that binds to the PD-1 receptors of T-cells and inhibits the immune response. The drug is already commercially available for melanoma, non-small cell lung cancer (NSCLC) and head and neck squamous cell cancer (HNSCC). And it seems to be working really well: it made more than €500M in sales last year.
If everything goes well, MSD will be expanding Keytruda's indications into multiple myeloma, in which the drug has already shown preliminary evidence of activity. If the collaboration is successful, the companies will access the multiple myeloma market, which is expected to grow to over €8B by 2021.
However, Adaptimmune and MSD won't be alone: Bristol-Myers Squibb recently received approval in the EU for the first and only antibody for multiple myeloma. Janssen, Genmab and MorphoSys are also lining up for approval. Will their combined therapy achieve results good enough to override all the competitors?
---
Featured image by Adike/shutterstock.com
Figure by Adaptimmune
---