AstraZeneca has contributed to ADC Therapeutics' €96M fundraising, the biggest round so far in Europe this year. Will this huge investment pay out for the British-Swedish Big Pharma?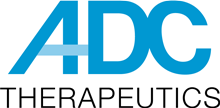 ADC Therapeutics (ADCT) is a Swiss Biotech that develops antibody-drug conjugates (ADCs) for oncology applications. Its founder Auven Therapeutics and its partner AstraZeneca have participated in the biggest funding round of the year in Europe: a whopping €96M.
ADCT plans to use the funds to advance nothing less than 6 clinical programs in the next 18 months. Two of their candidates, ADCT-301 and ADCT-402, are already in Phase Ia. Both are being tested to treat sub-types of lymphoma and leukemia.
And what is this exciting technology that draws the attention of big Pharma? ADCs are monoclonal antibodies that are linked to a toxin. By targeting the antibodies to specific tumor antigens, the toxin can selectively kill cancer cells.
ADCT employs pyrrolobenzodiazepine (PBD) dimer toxins from MedImmune, AstraZeneca's R&D arm. These molecules interact with DNA to block cell division without being caught by DNA repair mechanisms, which allows for long-term effects of the treatment.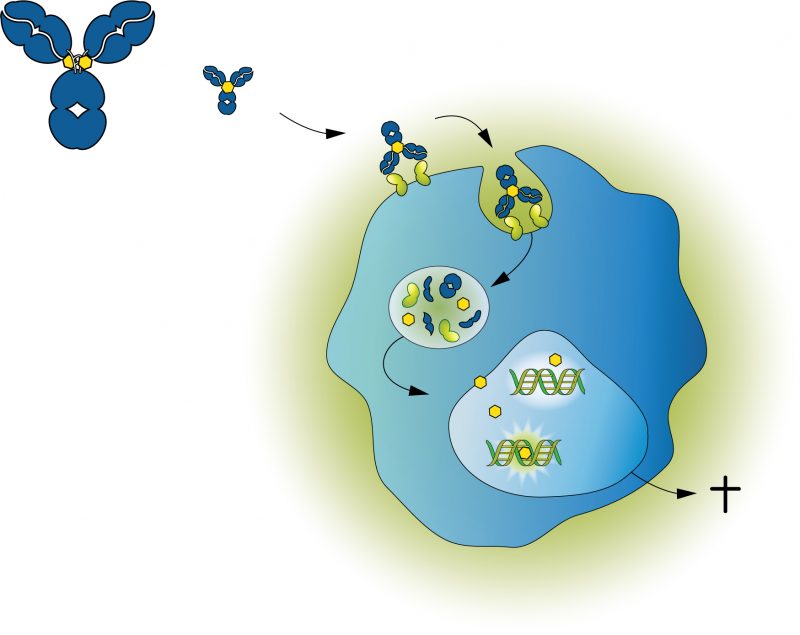 The promising results from the ongoing partnership seem to have encouraged AstraZeneca to contribute to this huge fundraising. All the big pharma are interested in getting hold of this technology: Roche, Genentech, Novartis, Eli Lilly, Pfizer… The most recent member of the list is Boehringer-Ingelheim, which has acquired rights from Oxford BioTherapeutics' leukemia ADC therapies.
ADCT's main competitor seems to be Seattle Genetics, which already has an ADC drug for lymphoma in the market. However, while this therapy targets Hodgkin's lymphomas, which only account for 10% of all lymphomas, ADCT is aiming for a wide range of indications within both blood and solid tumors. This could expand the company's market reach even further than the €22B of the blood cancer market.
After a few years of struggling, AstraZeneca is following the steps of successful big pharma like Sanofi and is focusing on innovation from Biotechs. ADCT seems to be a great investment for AstraZeneca given its promising pipeline and its experienced CEO, Chris Martin, who was the CEO of Spirogen when it was acquired by AstraZeneca.
Editor's Note 20/12/2016: The largest fundraising round of 2016 ended up going to Oxford Nanopore.
---
Featured image by Sebastian Kaulitzki/shutterstock.com; figure from ADC Therapeutics
---