Adrenomed closed a €24M Series D round to fund further development of its antibody drug that treats septic shock by preventing excessive fluid loss and preserving the blood vessel walls.
Wellington Partners and HBM Healthcare Investments, who specialize in investing in life science companies, joined existing shareholders to lead the fundraising round.
Sepsis and resulting septic shock can happen when the body has an extreme immune reaction to an infection. Adrenomedullin is a hormone released by the body in response to such reactions. It can help maintain blood vessel structure, but it also causes blood vessels to widen, which can be problematic as one of the symptoms of septic shock is extreme low blood pressure.
"Septic shock is a life-threatening condition affecting millions of people worldwide with a remaining high mortality rate of approximately 30-50%. There is a very high unmet medical need to rescue vascular integrity in septic patients in intensive care," commented Andreas Bergmann, CSO of Adrenomed.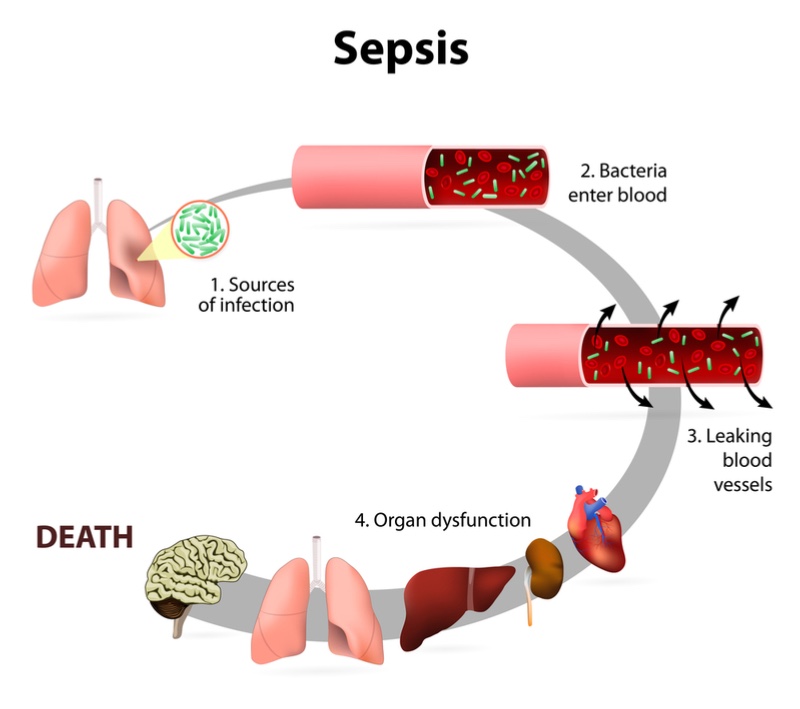 Adrenomed's drug, the monoclonal antibody adrecizumab, is currently in Phase II testing. It helps harness the beneficial effects of adrenomedullin, but prevents blood vessels from widening. This helps restore normal blood pressure, while also preserving the blood vessels in these patients.
To date, adrecizumab has shown promising results in preclinical studies using animal models of septic shock. It reduced fluid leakage from veins, restored normal circulation by increasing blood pressure, improved kidney function and reduced the risk of death by 50%.
The Berlin-based biotech completed two Phase I trials in 2017, which showed the drug was well tolerated. Two doses of adrecizumab are now being tested in a Phase II study across Germany, the Netherlands, Belgium and France. The trial began at the end of 2017 and aims to recruit a total of 300 patients with early septic shock and high blood levels of adrenomedullin.
The company revealed the mechanism of action of adrecizumab this summer. In extreme cases of inflammation, such as those seen in septic shock, fluid leaks out of the blood vessels because the normal barrier between the inside of the blood vessels and the rest of the body is malfunctioning. Adrecizumab acts by restoring this barrier function so the blood vessels can function as normal.
If it gets to the approval stage, Adrenomed's therapy would be the first in its class. However, other companies are also working to combat septic shock. For example, French biotech Inotrem is aiming to target the excessive immune reaction seen in these patients by blocking the action of a protein that is involved in triggering inflammation.
---
Images via Shutterstock