AiCuris' candidate pritelivir has shown to perform better than current standard antiviral treatments against genital herpes in Phase II trials.
AiCuris, leading the development of treatments for infectious disease, has completed a Phase II trial in which its candidate pritelivir outperformed the current standard care for genital herpes. When compared to the antiviral drug valacyclovir, the candidate reduced virus shedding, genital lesions and pain in the patients.
The foundation of the drug's performance goes down to the molecular level. Unlike current treatments with nucleoside analogs, which stop the ongoing synthesis of new viral DNA copies, pritelivir prevents the whole process by inhibiting the helicase-primase complex that 'opens' the original DNA chain in order to be copied. In addition, it does not require activation within an infected cell and can therefore protect uninfected cells as well.
These results indicate that pritelivir could be particularly useful for immunocompromised patients infected with herpes simplex virus (HSV) strains resistant to nucleoside analogs. Holger Zimmermann, CEO of AiCuris, commented on plans to start a trial in this patient population shortly.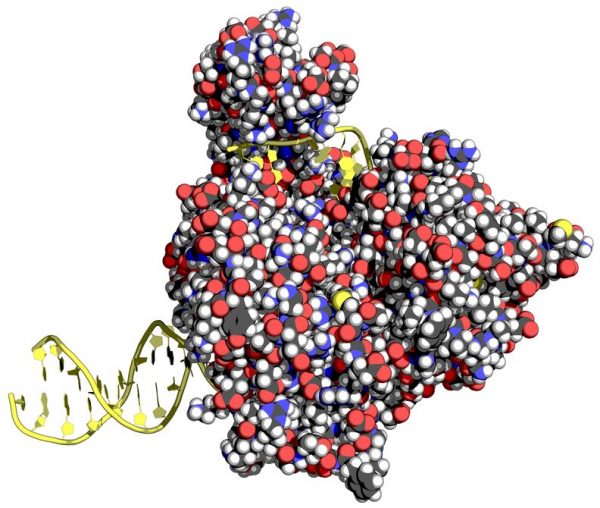 The company might have to compete with US-based Genocea's immunotherapy against genital herpes, which recently completed Phase IIb successfully. However, AiCuris doesn't have much to worry about since it doesn't have any direct competitors in Europe and its pipeline is full of promising candidates.
Pritelivir targets HSV-1 and -2, making it effective against both labial cold sores and genital herpes, respectively. The company recently started a Phase II trial evaluating the candidate as a treatment for cold sores. On top of that, AiCuris is developing a therapy for hepatitis B, and recently licensed an antiviral drug against human cytomegalovirus (CMV) to MSD in a record deal.
The German biotech seems to be determined to make a difference in the lives of millions living with infectious diseases. Not content with its overperforming antivirals, AiCuris just entered clinical trials with a new antibiotic candidate to treat multi-resistant bacterial infections. This company is on a roll!
---
Images from Kateryna Kon, Petarg /Shutterstock