Founded in March this year, Alentis Therapeutics has bagged a Series A round of €11.1M (CHF 12.5M) to develop antibody drugs treating liver fibrosis, which currently has no approved treatments.
Liver fibrosis is the scarring of liver tissue, which can happen as a consequence of aging, chronic hepatitis or conditions such as non-alcoholic steatohepatitis (NASH). If fibrosis develops, it can lead to cirrhosis or liver cancer. But unfortunately, there are currently no approved treatments to stop fibrosis, making a strong need for new treatments tackling the root cause.
Based in Switzerland, Alentis Therapeutics is developing antibody drugs to treat liver fibrosis and liver cancer with a unique method of action.
"Most other companies try to address liver fibrosis by influencing metabolism or inflammation," Markus Ewert, CEO of Alentis, told me. He explained that Alentis' treatments target a cell surface protein that is linked with the progression of fibrosis. By blocking the protein with the antibody, the company aims to reverse the development of fibrosis. Alentis is also one of the few companies developing treatments for late-stage liver fibrosis, which is very hard to treat.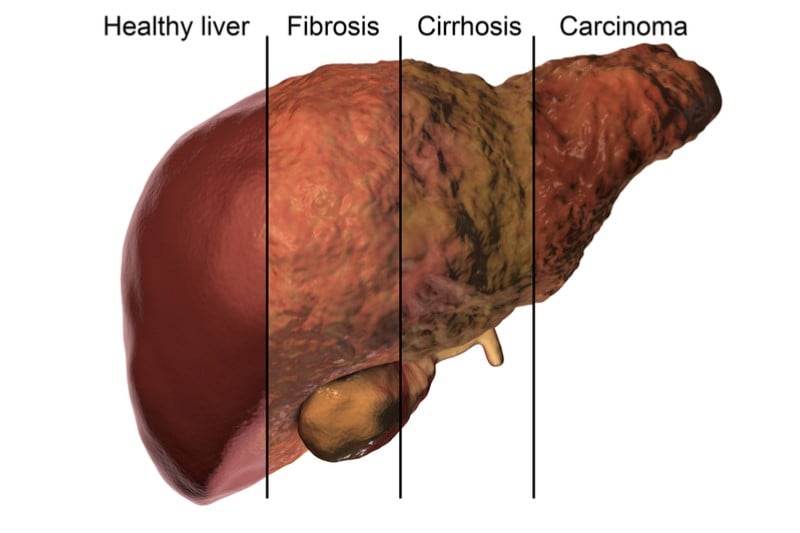 Alentis will use the Series A funding to push its lead candidate treatment for advanced liver fibrosis through the preclinical stage. The company is now in the process of getting funding for its first clinical trial, which Ewert expects to start by around 2022.
The money will also fuel the development of its other candidate drugs to treat liver diseases, as well as expanding the company's workforce.
Liver conditions such as NASH are popular targets in biotech as they have few treatments available and a large market. NASH, in particular, is the focus of lots of efforts, including anti-fibrosis drugs, gene therapies and cell therapies.
"There is tremendous interest in liver diseases, yet most activities are pursuing the treatment of NASH and early fibrosis," Ewert said. "So far there have been few opportunities with novel mechanisms that hold promise for treating such advanced stages of liver disease." 
---
Images from Shutterstock