The Debiopharm Group, headquartered in Lausanne (Switzerland) has announced its Alisporovir brand will under-go preclinical trials to treat Duchenne Muscular Dystrophy (DMD) in collaboration with Solid Biosciences, a Cambridge (MA) biotech dedicated to research of DMD.

The Debiopharm Group has been around for over 40 years, with 4 international subsidiary companies within the Swiss-based group. Solid Biosciences on the other-hand is US based, specialising in developing drugs, therapies and med-tech for the specific treatment of DMD – a degenerative disease caused by X-linked form of skeletal and cardiac muscle dystrophy due to the absence of the structural protein dystrophin.
Alisporovir, initially being licensed out to Novartis, was actually cancelled in January after the pharma giant decided against the pursuit of Hepatitis-C research as a strategic focus in their portfolio. By partnering up with Solid Biosciences – the experts in the research of DMD – Debiopharm will instead use Alisporovir to develop a potential DMD treatment.  Having been tested in over 2000 patients during Novartis' HVC research, Alisporovir already has an acceptable safety profile, suggesting a positive outlook for trials.
The drug will work as a non-immunosuppressive cyclophilin inhibtor. In DMD, the absence of dystrophin can create a sarcolemma calcium influx, which by altered cell-signalling pathways can cause mitochondria to rupture. This eventually results in necrosis of muscle cells, which are replaced by adipose and connective tissue at a degenerative rate.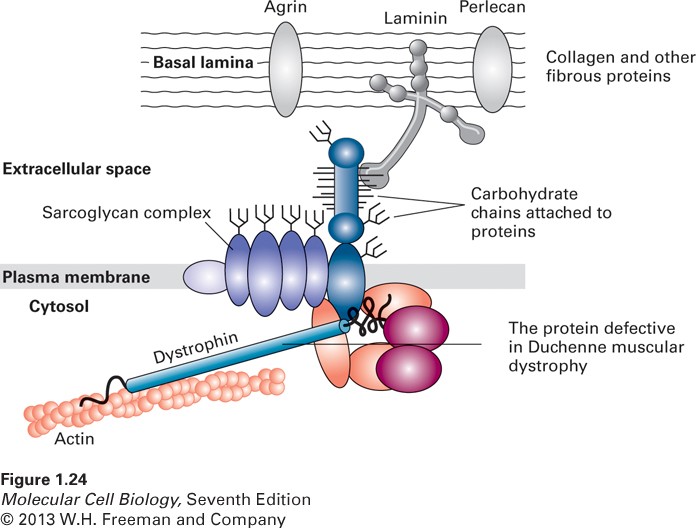 Alisporovir will disrupt cyclophilin A, as shown in pre-clinical models in the case of DMD, as well as other disorders such as Limb-Girdle and Ullrich-Bethlem myopathy. Debiopharm and Solid Biosciences are therefore optimistic that Alisporovir will prove an effective therapy in preventing mitochondrial lysis, and therefore alleviate the symptoms and onset of DMD. This could be a massive milestone for sufferers of muscular dystrophy disorders and so we eagerly await an update on how the pre-clinical trials go.