The much-anticipated results of TauRx's Phase III trial for Alzheimer's disease have finally been disclosed. Despite some complicated effects, this could be the first available working therapy for Alzheimer's patients.
According to the WHO, Alzheimer's disease is the cause of up to 70% of dementia cases, which translates to over 30 million patients worldwide. As the world population ages, Alzheimer's is therefore quickly becoming a major global health concern.
Based in Aberdeen (Scotland), TauRx has one of the most advanced and promising candidates for Alzheimer's among recent breakthroughs in the field.
This candidate is LMTX, which reduces the levels of aggregated misfolded tau proteins – considered a key drivers of Alzheimer's disease and neurodegeneration.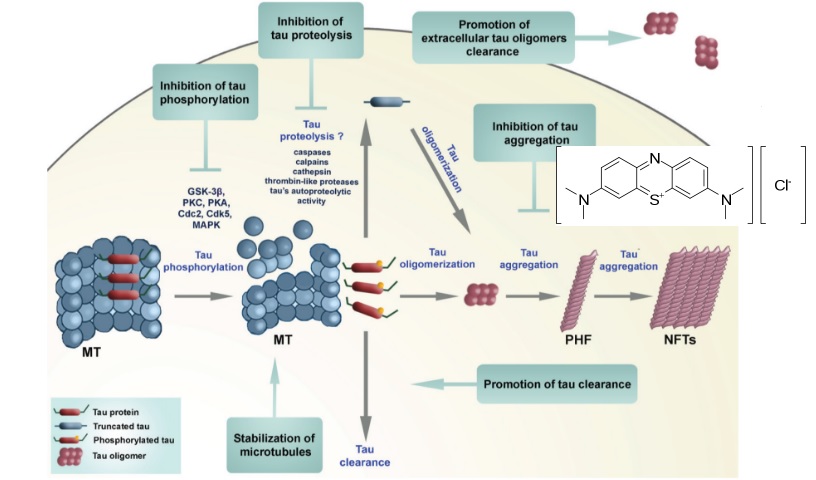 After showing an 81% reduction in disease progression in LMTX's Phase II trials, TauRx raised a whopping €120M for the Phase III trials.
Now, the first results from Phase III have been announced. The trial (TRx-237-015) enrolled 891 people with mild or moderate forms of Alzheimer's. However, the early results show that the study missed its co-primary endpoints, despite positive findings.
This is mostly due to the fact that LMTX has shown no benefits when taken along with other Alzheimer's drugs, which are intended to minimize symptoms.


But when the results of LMTX as a monotherapy were analysed alone, it showed a strong effect in cognitive and functional assessments. This was supported by brain scan evidence of the slowdown in Alzheimer's natural progression. The rate of brain atrophy, for example, has shown a reduction by as much as 38%.
Since patients taking only LMTX were a minority in the study, the treatment benefits cannot be seen in the global analysis. Given the benefits were seen in a smaller subset, the good results could not be as significant as expected in a Phase III trial – maybe additional trials with LMTX as a monotherapy would be necessary?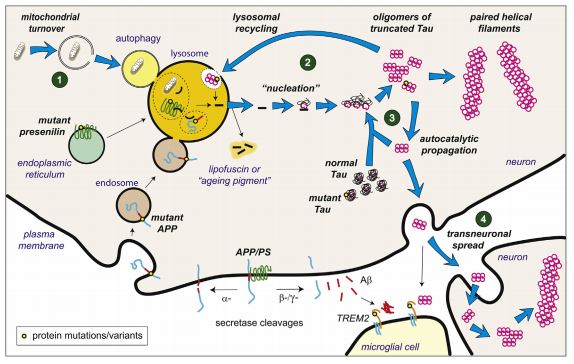 As of yet, it's not understood why LMTX lost its efficacy when taken in combination and TauRx didn't advance other immediate plans for the candidate.
Even with these puzzling results, TauRx co-founder Claude Wischik highlighted the potential of LMTX to be a true therapy for Alzheimer's, effectively slowing down neurodegeneration. They also support using tau tangle pathology as a promising target for drug development in Alzheimer's.
TauRx expects to publish and present the full results from the study later this year.
---
Here is an outstanding animation for the pathophysiology behind Alzheimer's…

---
Feature Image Credit: © Mkabakov (BigStock ID108570359)
Figure 1 Credit: Šimić et al. (2016) Tau Protein Hyperphosphorylation and Aggregation in Alzheimer's Disease and Other Tauopathies, and Possible Neuroprotective Strategies. Biomolecules (doi: 10.3390/biom6010006)
Figure 2 Credit: Wischik et al. (2014). Tau-aggregation inhibitor therapy for Alzheimer's disease. Biochemical Pharmacology (doi: 10.1016/j.bcp.2013.12.008)
---