The British company Angle has announced results from a large-scale trial that seem to indicate its liquid biopsy technology could surpass the gold standard in ovarian cancer diagnosis. 
Angle, in the UK, is developing liquid biopsy tests to replace biopsies in the diagnosis of cancer. The company has announced results from a 400-patient trial in Europe and the US that places its test for ovarian cancer diagnosis over the standard tests.
The problem Angle wants to address is the correct diagnosis of pelvic growths, which in 90% of cases are benign. In the US, women are often directed to a specialist surgeon despite a general one could do in 90% of cases, whereas in Europe most go directly to a general surgeon, leaving the 10% with cancer at risk.
In the ANG-003 trial, Angle's test showed it can discriminate between benign and malignant growths with a 95% sensitivity while achieving a much higher specificity than existing test, i.e. with a lower number of false positive results. When compared to a CA125 test, the gold standard in ovarian cancer, Angle's technology proved to have double the specificity.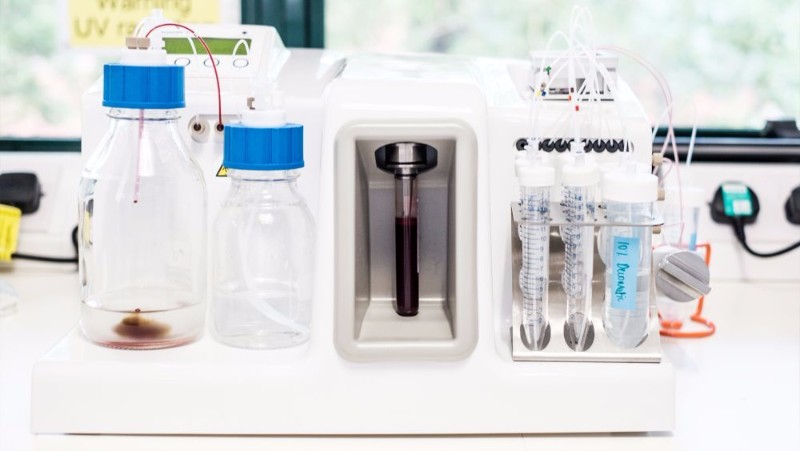 Angle's test for ovarian cancer is based on its Parsortix technology, which uses a microfluidic device to separate cancer cells from a blood sample, being able to detect them at concentrations as low as 1 in 1 billion. The test used during the trial consisted of a combination of an RNA analysis of gene expression with an algorithm that processes the information taking into account the patient's condition.
The next step for Angle is to optimize the analysis of the samples and validate it with a second blood sample from the patients that participated in the ANG-003 trial. After that, the company plans a second trial that, if successful, could put the liquid biopsy test in the market. Angle estimates that the market size for the test is £300M (€342M) per year.
Liquid biopsies are a huge trend now, especially in oncology. Companies like OncoDNA in Belgium or Agendia in the Netherlands are actively working in this field. However, obtaining robust results is often challenging given the number of patients required is very high. Angle has managed to gather the resources to run a large-scale trial with 400 patients — if it can keep up the numbers in subsequent trials, it might get closer to the ambitious market potential for its Parsortix technology, which the company estimates at a massive £8Bn (€9Bn).
---
Images via motorolka / Shutterstock; Angle plc