Anna Dumitriu's microbial art is at once revolting and captivating. She is showcasing her latest collaborative work on mouth bacteria at the Science Gallery London.
Anna Dumitriu is a UK-based bioartist fascinated by the human microbiome: she creates art to express our relationships with the communities we host. We checked in on her earlier this year to survey her latest microbial pieces; now she's back with "Microbe Mouth", a commission for the "Mouthy" season at Science Gallery London.
Anna teamed up with Melissa Grant, a biochemist, and Rachel Sammons, a microbiologist, to grow teeth using an extremophile bacteria called Serratia and decorate other ceramic teeth with bacterial glazes.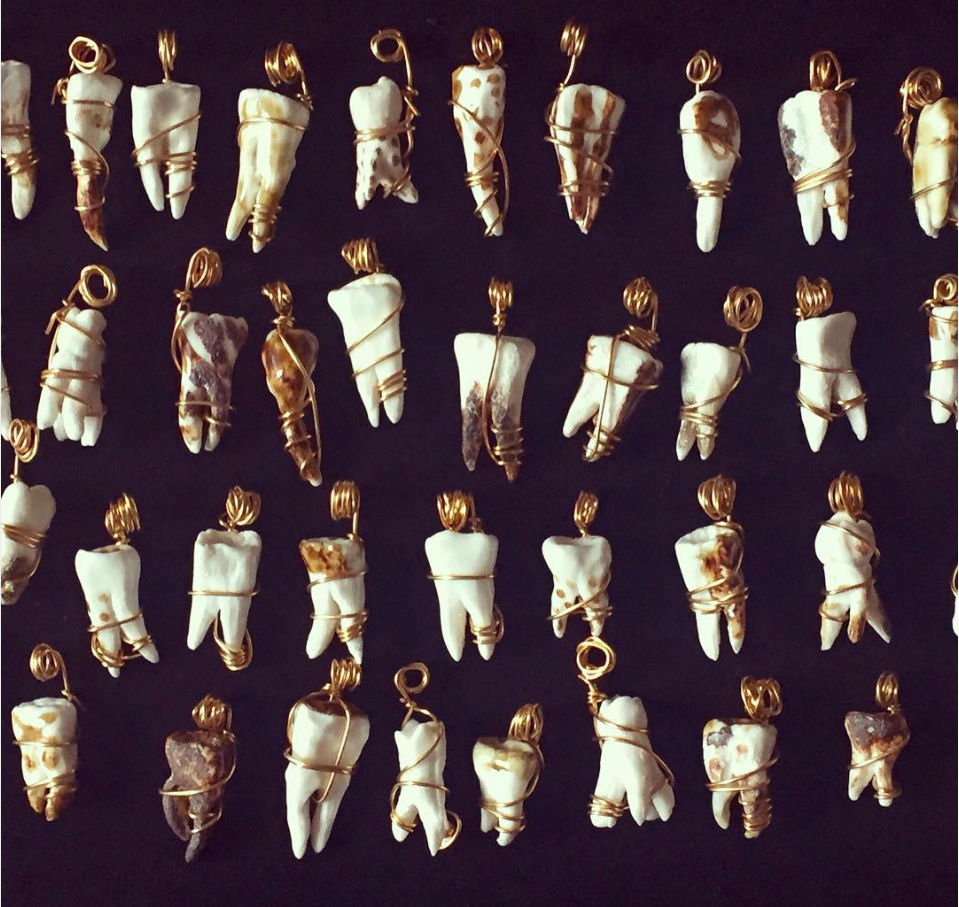 The exhibition, currently on view 21-30 November 2016, will also feature a workshop (18 November, 1-5PM) to glaze ceramic teeth with bacteria found in the mouth. This is where Melissa comes in: she researches oral health and its influence on the rest of the body, and Anna conceptualized this area in her display. It hinges on the peculiar colours of certain cultures. For instance, Porphyromonas gingivitis, which gives rise to gum disease, is light brown due to its iron content.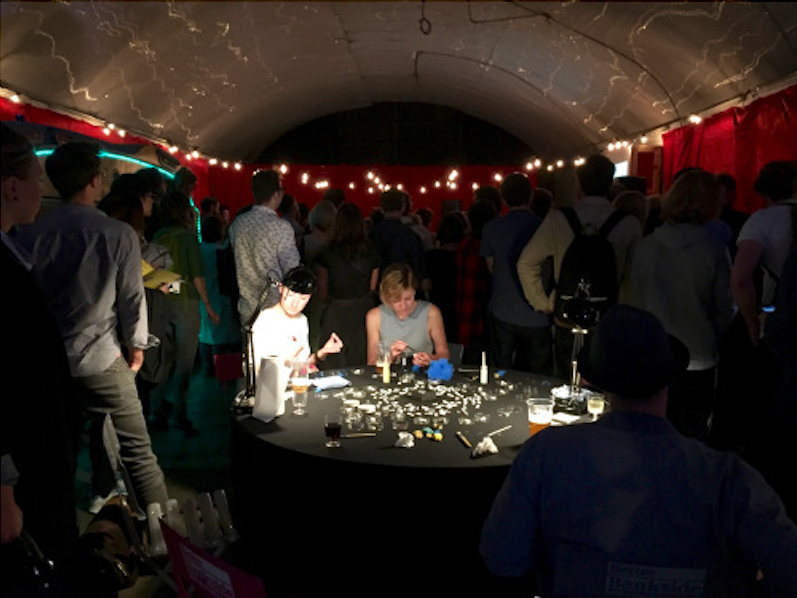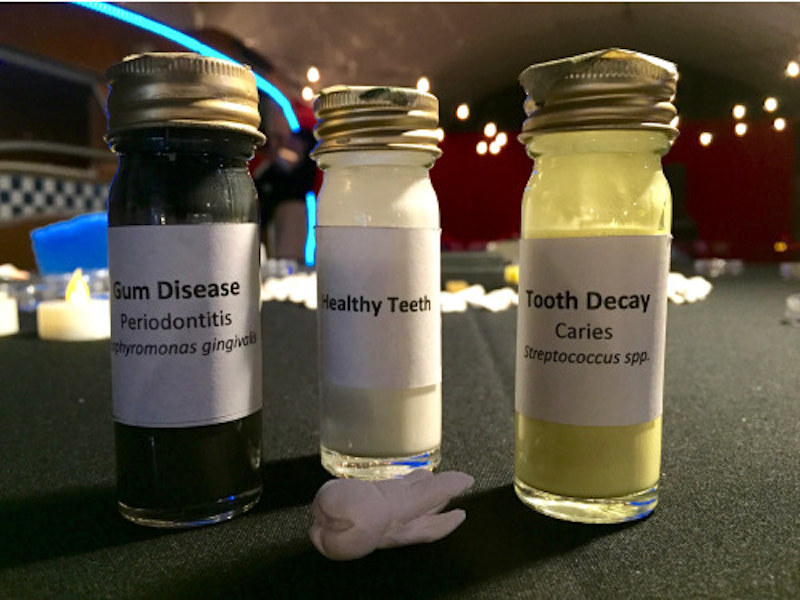 Rachel, who investigates biomineralisation and is the director of the University of Birmingham's Biomedical Materials science programme, served as an advisor in cultivating the "teeth" Serratia. This species is found in highly polluted areas and unlike the subjects of Anna's previous work, it is not harmful to humans.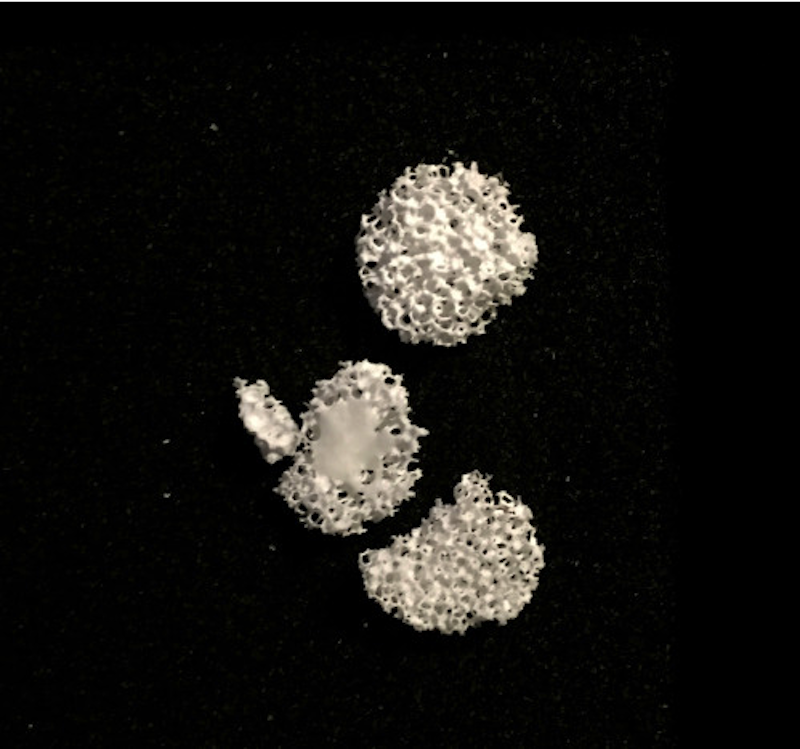 Anna is an artist in residence at the University of Oxford, where she is working on the Modernising Medical Microbiology Project, and in the Department of Computer Science at The University of Hertfordshire. She is also an honorary research fellow in the Wellcome Trust Brighton among other institutes.
Check the Science Gallery London's page for more information on the exhibition. For an overview of Anna's work, check out her Instagram; more detail on her work is available on her website.
---
Call for Submissions! Science Gallery is looking for artistic projects focusing on addiction for its upcoming exhibition, 'HOOKED'. The deadline is 16 October 2016, so if you know a(n aspiring) artist, let them know!
---
All images courtesy of artist via website
---