Summit Therapeutics has been awarded the Barda Contract worth up to $62M (€52M) to continue to the development of a new antibiotic for hospital-acquired infections.
Summit Therapeutics, a biopharma company operating in the UK and US, has received the Barda Contract, designed to counter public health emergencies. In this case, the money will help to fight antimicrobial resistance and hospital-acquired infections by supporting the clinical and regulatory development of ridinilazole, a new treatment for Clostridium difficile infections. Currently, C. difficile is responsible for 8% of all hospital-acquired infections, and almost 4,000 deaths in Europe annually.
Summit will initially receive $32B (€26B) to fund regulatory approval for a Phase III study and begin patient enrollment. An extra $30B (€25B) will become available if they meet performance-related targets, for example, 2 planned Phase III clinical trials and the submission of a marketing application in the US.
Ridinilazole is a highly selective small molecule antibiotic. Its narrow spectrum of activity is hugely beneficial as it leaves the helpful bacteria living in our guts unharmed. In a Phase II study, it outperformed vancomycin by substantially reducing rates of disease recurrence while preserving the microbiome. Its exact mechanism of action is not yet known. However, discovering how it specifically targets C. difficile and leaves the gut flora untouched would be very useful in this field.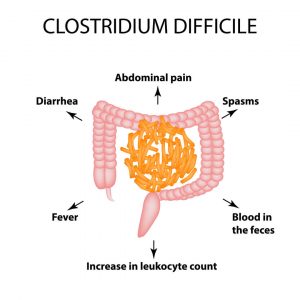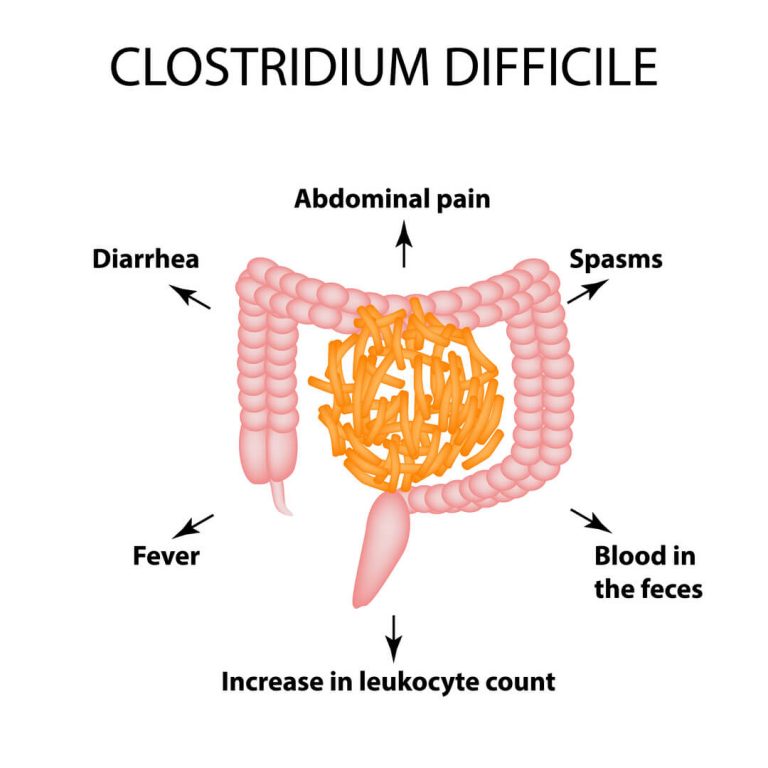 Symptoms of a Clostridium difficile infection.
The discovery of new antibiotics is not too enticing to big pharma due to the speed at which bacteria develop resistance – meaning new products could have a limited lifetime. One alternative is a bacteriophage, a virus that infects and kills bacteria with high specificity. The University of Leicester, in collaboration with California-based biotech AmphliPhi, demonstrated the efficacy of these against C. difficile.
Although news of ridinilazole performing so well in clinical studies is great to hear, we cannot ignore the reason we are so desperately looking for new antibiotics. Despite the efforts of companies such as Basilea, AiCuris, and Curetis, resistance to antibiotics is growing at a rate that we cannot keep up with, and resistant infections kill around 700,000 people each year.
But, Summit is confident that it is onto a winner, with Glyn Edwards, CEO, saying: "BARDA's selection of ridinilazole for an award is testament to ridinilazole's promising clinical and preclinical data package that indicate its potential as a front-line treatment of CDI that could reduce recurrent disease." Fingers crossed that is the case.
Images – Ink Drop / Shutterstock.com; Timonina / Shutterstock.com