Araclon Biotech will advance to Phase II with an Alzheimer's vaccine that could succeed where many others have failed before. 
Araclon Biotech, in Zaragoza, Spain, has announced today the approval from the Spanish Agency of Medicines and Medical Devices to start a Phase II trial testing its Alzheimer's vaccine in 120 patients in 22 centers across Europe. The trial is aimed at determining the dosage and confirm the positive safety and tolerability data from Phase I.
Araclon's ABvac40 is an immunotherapy based on the C-terminal fragment of the amyloid beta (Aβ) protein, which is involved in the development of plaque aggregations that drive the disease. This approach differentiates Araclon from most pharmaceutical companies, which typically target the N-terminal region of the protein to avoid inducing a T cell response that could induce excessive inflammation and severe side effects. So far, ABvac40 has proved safe in Phase I, where it elicited an immune response in over 87% of patients.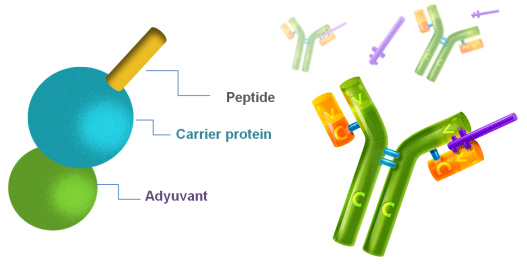 Alzheimer's is an immensely challenging field, with a high rate of failure in clinical trials. Last December, Eli Lilly announced a big Phase III disappointment that led many to consider whether current approaches should be reevaluated. One of the key aspects experts highlighted was that attacking plaques once they've formed might be already too late.
Unlike most, Araclon is strongly focused on developing its Alzheimer's therapy as a preventive treatment, administered before symptoms even appear. To do so, the biotech is currently validating a new diagnostic test in studies with over 400 people. The ABtest detects the total quantity of Aβ peptides in blood, including peptides bound to other plasma molecules or blood cells, whereas conventional kits to date can only detect the those that are free in the plasma, which only make up around 15% of the total.
This could make Araclon succeed where Affiris failed. This Austrian biotech was developing AD02, a similar immunotherapy against Aβ that failed in 2014 in a Phase II trial that recruited patients with mild and moderate symptoms of Alzheimer's.
But Araclon Biotech might find a competitor in AXON Neuroscience, a Slovak biotech also developing an immunotherapy for Alzheimer's, but with a different target, the tau protein, which has been increasingly recognized as a promising target after the limited success of going after Aβ. AXON's candidate, AADvac1, entered Phase II trials last year.
---
Images via Loredana Cirstea / Shutterstock; Araclon Biotech