A clinical trial has shown that letting an algorithm decide the amount of insulin a person with type 1 diabetes needs can help keep blood sugar levels under control.
The algorithm, being developed at the University of Cambridge, is able to predict how much insulin is needed at each point in time based on the evolution of blood sugar levels of the patient, measured with a continuous glucose monitor. Although the goal is to fully automate the process to create an 'artificial pancreas', the version used in the trial still requires input from the patient during meals.
The study, funded by the JDRF, recruited 86 people with type 1 diabetes that were being treated with insulin pumps with non-optimal levels of blood sugar. Over 12 weeks, the patients that used the automated system had their blood glucose levels under control 65% of the time, as compared to 54% for those patients that decided the insulin they needed completely on their own.
The automated system seemed to help particularly with high blood sugar, decreasing the median time spent with high sugar levels by almost 2.5 hours. Detailed results have been published on The Lancet.
These improvements are particularly relevant given that, sustained over time, high sugar levels cause severe long-term complications, including damage to the heart, nerves, kidney, eyes and skin.
"If sustained over longer period, the improvements will lead to significant reductions in diabetes complications and reduced burden of diabetes," says Roman Hovorka, Professor at the University of Cambridge, who led the study.
As Hovorka told me, his group is now working on building a smartphone app to facilitate the use of this algorithm. "Our aim is to commercialize in 2019 or 2020."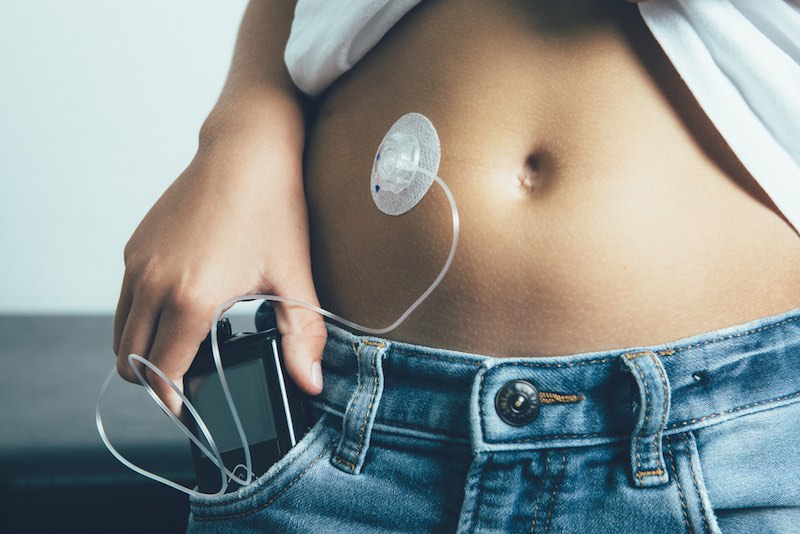 Some efforts to find a cure for type 1 diabetes, using stem cells or targeting the immune system, are underway, but they are still far from the market. In the meantime, automated insulin delivery could help improve the control of blood sugar levels and reduce the long-term complications of type 1 diabetes.
"The first devices that can change insulin dosing automatically based on sensor data are on the market now," Rachel Connor, Director of Research Partnerships at JDRF, told me. "Technologies to push further and help people with type 1 manage their diabetes more closely, with fewer actions to take day to day are proving their worth in clinical trials." 
Besides Hovorka's group, the French company CellNovo is also developing systems for automatic insulin delivery along with a big consortium of research institutions.  
The ultimate goal is to build an artificial pancreas — a fully automated system that doesn't need any input from humans to determine the insulin needed, even after a meal. But, as Hovorka pointed out, we're not there yet. Faster insulins that shorten the reaction time to big, sudden changes in blood sugar are needed for that to happen.  
---
Images via Shutterstock