Every year by the end of May/beginning of June, up to 30,000 of healthcare professionals head to Chicago to discuss the most recent advancements in Cancer treatments.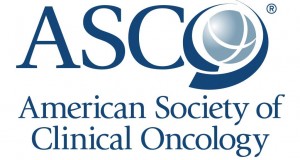 Here, the MorphoSys team, which included Claudia Gutjahr-Löser and Jochen Orlowski, give you a sneak-insiders look into one of the most essential Cancer conferences of the year…
You can also read our highlight summary of trial data released at the conference from 12 European biotechs.
---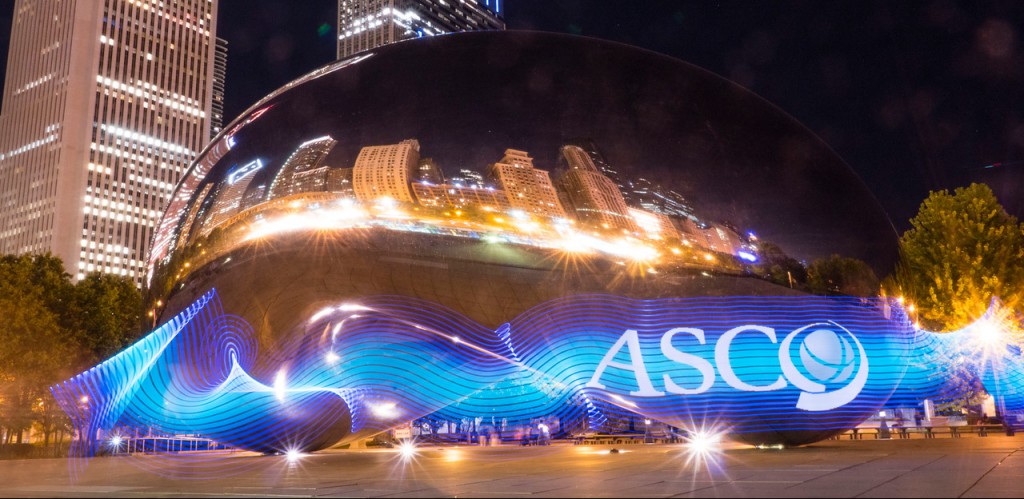 The annual meeting of the American Society of Clinical Oncology (ASCO)  has become one of the major events for every company active in the oncology field, and this year took place from June 3rd-7th in the Windy City under the motto Collective Wisdom.
Indeed, it has become a MUST GO event for investors active in the sector including physicians, but also for numerous representatives from pharma and biotech companies.
Every year we at MorphoSys spend days and weeks in preparing ourselves for the conference. Medical communications is leading the conference, but it has a major impact on corporate communications as well. This year, we also decided to have our own booth at the ASCO exhibition for the first time.


You might ask yourself why we chose to do this as a company with no drugs on the market (yet)? Well, as our trials are progressing towards pivotal studies, we wanted to start establishing ourselves as a development company and create more visibility to the oncology community.
The exhibition proved to be a good place for the exchange with physicians, key opinion leaders, patient groups as well as other companies. We were very pleased with our booth: we received a lot of positive feedback, and thank goodness didn't experience any technical glitches – the lights stayed on all the time and no walls came down…
For communications people, the conference sometimes feels like a zoo. Announcements with clinical results are released every minute. You try to make your stakeholders happy, and at the same time, you need to have an eye on competition, look at the data, compare and evaluate them. Analyst reports with updates constantly flood my inbox, while final preparations are being made for our own investor event at ASCO…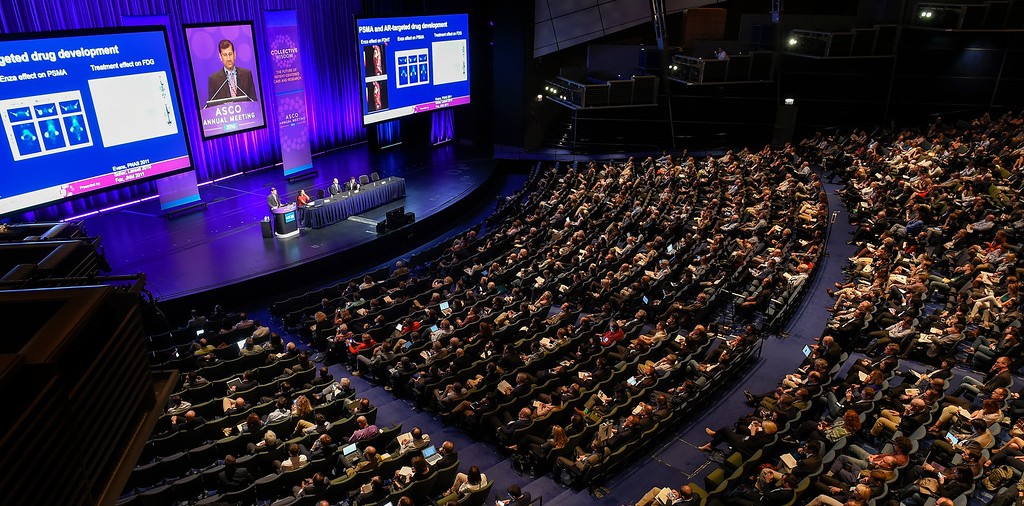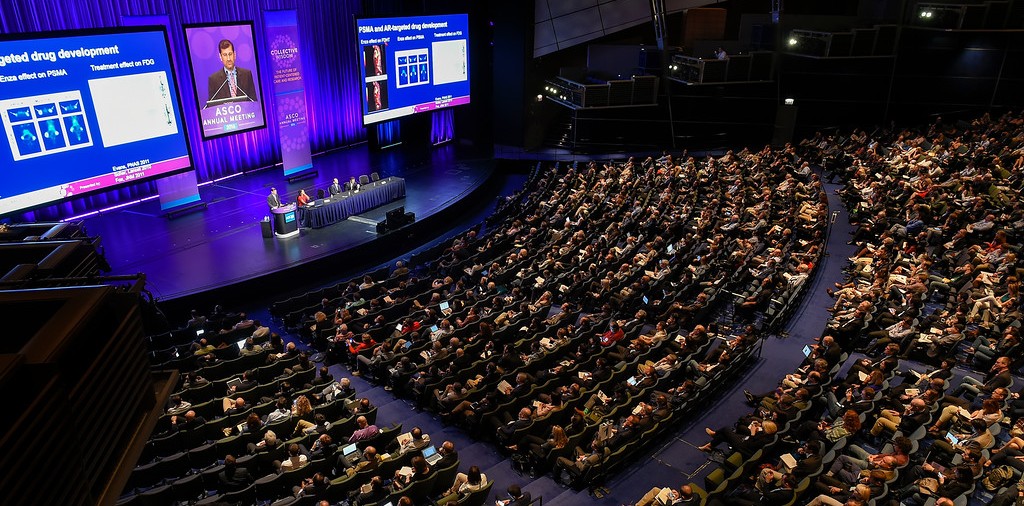 It is sometimes hard to keep the head above the water.
On the plane back from Chicago, the flight steward asked me: "Do you know what's going on here? Everyone on the plane seems to know each other, and greets each other with Doctor or Professor!". I explained to him the reason for the high percentage of Oncology specialists and he honestly answered: "So I really hope I never see anyone in my life outside of this plane."
This small conversation, as well as the whole gigantic gathering at ASCO, is a very good metaphor for the fear cancer still implies to our society, but also the attraction it has for so many of us.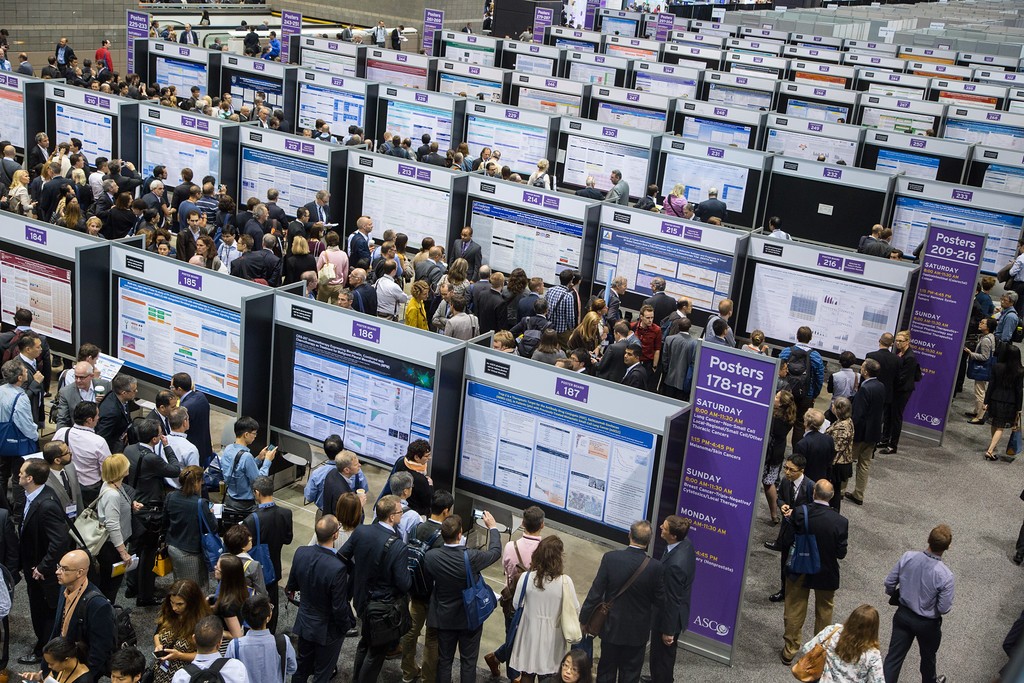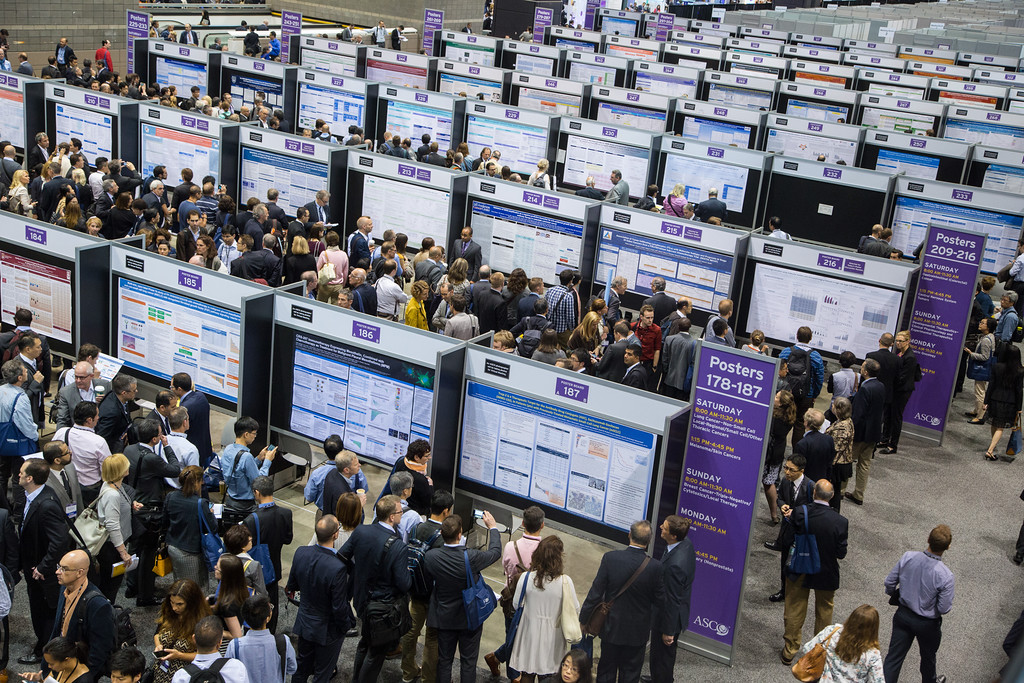 And just now, it really feels that we are making great progress to turn a life-threatening diseases at least in certain settings, into a chronic disease.
With recent progress, especially in Immuno-oncology, the field has gained a lot of momentum. Sometimes it feels that you can physically grab the excitement about new treatment approaches, or new breakthroughs for patients.
That's why we are getting up every day, isn't it? Chicago, see you again next year.
Thanks again to the Morphosys team for explaining how it really is inside ASCO!
---
Feature Image Credit: ASCO
---