Ziarco has received positive results from a Phase II trial with its leading candidate, which has shown to improve symptoms of atopic dermatitis by 50%, giving it the potential to fill the current need for a safe oral treatment for this inflammatory skin disease.

Ziarco is a private biotech with a clinical-stage pipeline for inflammatory skin diseases such as atopic dermatitis (also known as eczema) and psoriaris.
Founded in 2012, Ziarco has grown fast and even raised €27M back in 2014. It is located in the Discovery Park in Sandwich (yes, that's really a city in the UK), having Centauri (which was involved in a creation of a spin-off earlier this year) and Pfizer as neighbors.

Ziarco has now received positive Phase II results for its leading candidate, ZPL-389. The study enrolled 98 people with moderate to severe atopic dermatitis, a chronic skin condition characterized by rashes and swelling.
The therapy was well tolerated and improved the severity of eczema in patients by 50%. The surface of the body affected by eczema was also reduced by 18% (vs. 12% in the placebo group).
ZPL-389 is a small molecule that acts as an antagonist to the histamine H4 receptor, a protein involved in several mechanisms of immunity and inflammation. The candidate is also being investigated in an ongoing Phase IIa trial for psoriasis.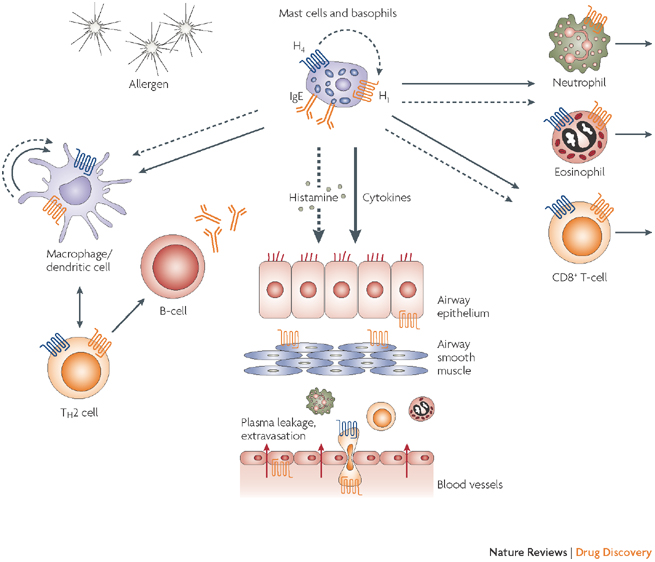 Mike Grey (Ziarco's Executive Chairman) commented that so far the profile of ZPL-389 has been promising and it fits the current need for a safe and effective oral drug to treat atopic dermatitis.
Ziarco is planning to start a new Phase IIb trial later this year, which will be evaluating ZPL-389 during the longer period of 12 weeks.
This is good news for Ziarco's pipeline, which could soon be breaking into Phase III development.
---
An overview of Ziarco's candidate…
---
Feature Image Credit: Pixabay
Figure 1 Credit: Thurmond et. al (2008). The role of histamine H1 and H4 receptors in allergic inflammation: the search for new antihistamines. Nature Reviews Drug Discovery (doi: 10.1038/nrd2465)
---