Audi is entering a renewed collaboration agreement with French Global Bioenergies to further broaden the flexibility of their biofuels technology for Greener Cars.

The Paris based Global Bioenergies approach to second-generation isobutene production (using non-edible sources of biomass – e.g. wood chips) has turned out to be hugely popular, earning a €1.4M investment back in June from Bpifrance and a partnership with the car manufacturer Audi to make isobutene-derived Isooctane (a premium drop-in fuel for cars).
According to Biofuels Digest, Isooctanedoes not present the drawbacks associated with alcohol-based biofuels (such as ethanol or isobutanol) which leads to limited blending ratios and a lower mileage per liter. This Green petrol alternative has therefore attracted a lot of attention, given the Green implications it could have for the Automotive industry.
As we wrote before, scaling up of biofuel production is much more complex than it seems, so the next step for the partnership and commercialisation of the new Audi e-benzin is to refine its manufacture for demonstration.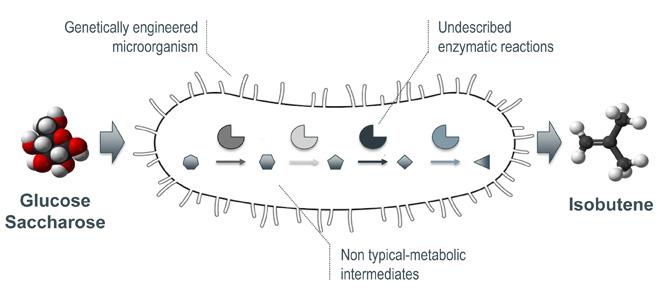 This SynBio biotech also has to show that the technology can work with non-biomass derived feedstock too, according to Audi's e-fuel strategy, which includes using carbon sources like CO2 or CO instead of biomass.
And to drive the industrial process, Green energy sources such as green hydrogen or wind or solar energy. According to Marc Delcourt, CEO at Global Bioenergies:
Targeting large scale production [of Isooctane] will benefit from extending our process compatibility to various feedstocks that do not compete with neither the food nor the feed production."
This new agreement includes the payment of upfront and milestone fees, as well as the possibility for Audi to acquire shares of Global Bioenergies corresponding to less than 1% of its capital.
I'm sure this particular development will be of great interest to Automotive fanatics and the public in general, and it encouraging to see the industry moving to meet the for a Greener means of personal transport.
---
How Global Bioenergies is moving to be one of the Biofuels Leader in Europe…
---
Feature Image Credit: Audi are moving to be Greener…through Biomass (Edited Source: Audi / Global Bioenergies)