Autolus, based in London, has raised €68M in Series C to continue developing its T cell immunotherapies for cancer treatment.
Autolus focuses on developing engineered T cell immunotherapies to beat cancer. Its pipeline includes therapies targeted at both hematological cancers and solid tumors. The Series C fundraising of $80M (€68M) is added to £70M (€80M) made in Series A and B. It gives Autolus a big boost towards continuing the clinical development of three of its candidates. The company also hopes to build on its current pipeline and set up the infrastructure to rapidly bring a CAR-T cell therapy to the market.
Autolus prevents cancer cells from escaping the immune system by reprogramming T cell receptors (TCRs) using powerful chimeric antigen receptors (CARs). During the treatment process, immune cells are extracted from the patient, equipped with a receptor that allows them to recognize and fight cancer cells, and infused back in.
The biotech is using cell programming technology to overcome current limitations of immunotherapies. It has developed technology to improve the selectivity of T cells for tumors, control T cell activity in the case of severe side effects, and enhance T cell activity and persistence in the tumor microenvironment.
The investment will allow the biotech to establish clinical proof-of-concept for three of its candidates, AUTO2, AUTO3 and AUTO4 that target multiple myeloma, B cell/pediatric lymphoma and T cell lymphoma, respectively.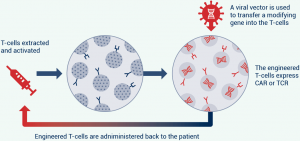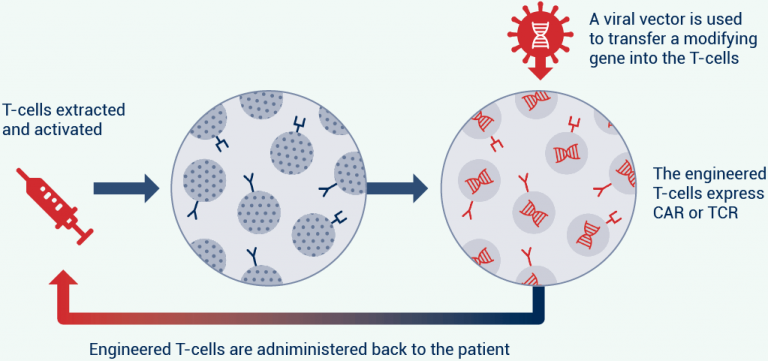 With its inception only 3 years ago, Chairman and CEO, Dr Christian Itin, is happy with the progress: "Autolus has made substantial progress with two dual targeting programs in three clinical studies, a novel program for T-cell lymphoma's clinic ready and a unique suite of cell programming technologies established for use in haematological and solid cancers. With the new financing we are well on our way to building a premier fully integrated Oncology Company that harnesses the unique power of T cells to combat cancer."
Autolus clearly has some exciting technology in its hands, but it's also up against some big names in the field. Earlier this year, Novartis' Kymirah was the first CAR-T treatment to be approved by the FDA. Despite the deaths of patients during a trial of its CAR-T therapy, Kite Pharma is not far behind, with an FDA decision expected in November. And, among others, Adaptimmune, Cell Medica and Immunocore are already battling it out in the TCR field.
---
Images – crystal light / shutterstock.com; Autolus