Autolus has revealed a new strategy to treat T-cell lymphoma without harming healthy, protective T cells. The therapy is expected to start human tests soon.
T-cell lymphoma is a form of cancer that affects the cells responsible for protecting our body against infections. Unlike it's done with cancer types that affect other blood cells, it's not possible to just wipe all T-cells, which would leave the patient at the mercy of viruses and bacteria.
Autolus, a young biotech spun from University College London (UCL), wants to end this situation with a therapy that selectively removes cancerous T-cells while leaving enough healthy T-cells required for protection. In a study published today in Nature, researchers from Autolus and UCL detail their strategy and prove it works in mice.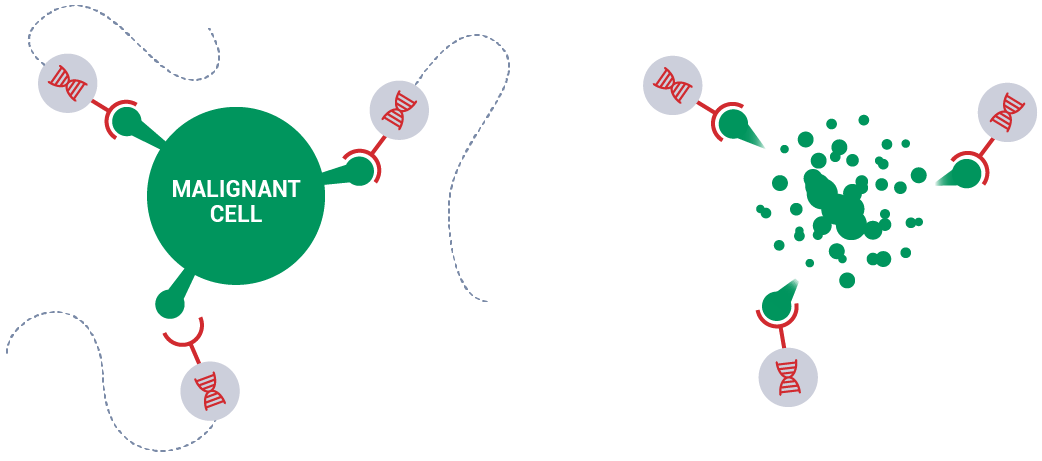 The basis of Autolus approach is based on two subtypes of receptors that T-cells naturally produce, called TRBC1 and TRBC2. While healthy T-cells randomly express one of either, those affected by lymphoma always express only one of either in each patient. In the study, the researchers created CAR-T cells engineered to recognize and kill T-cells expressing TRBC1 in mice, which killed tumoral cells while sparing the portion of healthy T cells that expressed TRBC2.
This strategy is the basis of AUTO4, a CAR-T cell therapy being developed by Autolus. The company, which recently closed a big €68M Series C fundraising to boost its technology, expects the treatment to enter a first clinical trial in humans in the coming months. AUTO4 will be the fourth cancer therapy from Autolus to enter the clinic, and the first for T-cell lymphoma.
CAR-T cell therapies have been hailed as a "miracle cure" for cancer. However, the first ones, which were approved just this year, are directed at blood cancers affecting B-cells instead of T-cells. If successful, Autolus could bring the first effective therapy for T-cell lymphoma, for which current treatment options are not good enough. So much so that the US National Comprehensive Cancer Network (NCCN) recommends clinical trials as the preferred option after a first treatment for patients diagnosed with this form cancer.
---
Images via Christoph Burgstedt /Shutterstock; Autolus