Axiogenesis and Metrion Biosciences will use stem cells to improve preclinical neurotoxicity and cardiac safety testing, a feat that can significantly reduce the time and cost of drug discovery and clinical development.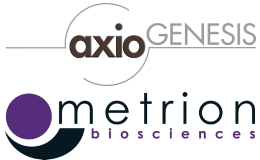 Axiogenesis is a Biotech from Cologne, Germany, that develops cell lines derived from induced pluripotent stem cells (iPSCs) for preclinical applications. The company has announced a collaboration with Metrion Biosciences, which is located in the UK's Golden Triangle and specializes in ion channel electrophysiology.
Together, the companies expect to develop more accurate and cost-effective assays for neurotoxicology and cardiac safety. In addition, Axiogenesis will use Metrion's ion channel screening platform to profile and validate stem cell-derived cardiomyocytes and neurons.
The new assays could play a key role in the drug discovery phase. An accurate in vitro assay that determines if a drug presents risks of inducing neurotoxicity or heart arrhythmia can be used to rule out toxic compounds at an early stage, saving research institutions plenty of time and money.
The companies seem to be well prepared to succeed in their objectives: Axiogenesis is already a leader in providing commercial cell lines and assays for drug development. Last year, we visited them during the Labiotech Tour of North Germany. For its part, Metrion Biosciences recently received €2.2M from the EU-backed Eurostars program.
Both companies are active participants of the FDA's Comprehensive in vitro Proarrhythmia Assay (CiPA) initiative to improve cardiac risk testing. The aim of the FDA is to improve early-stage toxicity prediction while reducing the time and costs that this testing takes.
---
Featured image by Hakat/shutterstock.com
Figure by Axiogenesis
---