Bavarian Nordic and AstraZeneca collaborate on a treatment that uses a cancer vaccine along with a checkpoint inhibitor to treat colorectal and pancreatic cancer. Notably, this is the third checkpoint inhibitor to be tested with Bavarian Nordic's vaccine.
A Phase I/II trial will evaluate the safety and efficacy of using Bavarian Nordic's cancer vaccine CV301 in combination with AstraZeneca's PD-L1 checkpoint inhibitor Imfinzi (durvalumab) and chemotherapy in patients with metastatic disease. Interestingly, durvalumab is the third checkpoint inhibitor to be paired with CV301 in a clinical trial.
CV301 is a vaccine-based immunotherapeutic that encodes two tumor-associated antigens, CEA and MUC-1, and a combination of three molecules that enhance the immune system. The vaccine is expected to make CEA and MUC-1 more detectable to antigen-presenting cells and activate a white blood cell response against tumor cells that express these antigens.
Importantly, CV301 upregulated the expression of the immune checkpoint PD-L1 in pre-clinical trials. Therefore, the combination of CV301 with durvalumab, which targets PD-L1, is expected to increase the antitumor effect of the treatment.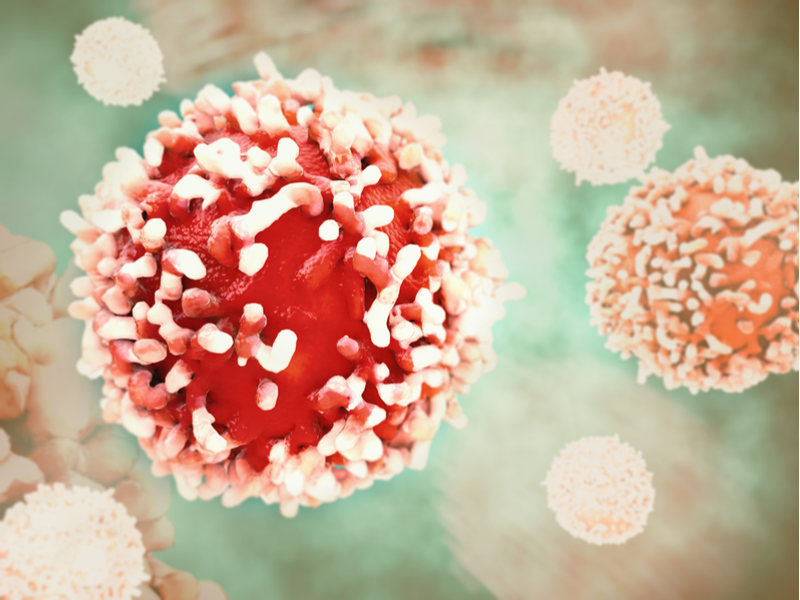 Durvalumab is the third checkpoint inhibitor that Bavarian Nordic has tried CV301 in combination with. The company seems eager improve CV301's track record by collaborating with a big partner whose product is already enjoying success. AstraZeneca has been making headlines with the FDA approval of its checkpoint inhibitor durvalumab for the treatment of lung cancer.
Before working with AstraZeneca, Bavarian Nordic began Phase I/II trials testing CV301 with BMS's Opdivo, an antibody binds to the PD-1 receptor, in late 2016. They also partnered with Roche to test CV301 with Roche's Tecentriq, an antibody which binds to the ligand PD-L1, in a Phase II clinical trial in patients with bladder cancer in early 2017.
The fact that Bavarian Nordic initiated three clinical trials with different collaborators to test three checkpoint inhibitors that target the same immune checkpoint seems erratic. Perhaps they hope that the efficacy of the partnered treatment will be enough to get CV301 through the clinical trial process.
Even if the combination of CV301 and durvalumab works, treatment costs will be high due to the added costs of using a cancer vaccine and a checkpoint inhibitor in tandem with chemotherapy. Although checkpoint inhibitors are improving the odds of survival for cancer patients, their costs can soar as high as $256,000 (€209,500) a year for patients who respond to the treatment. It remains to be seen whether combination therapies will become as financially viable as they are medically promising.
On top of all this, Bavarian Nordic has faced other challenges before. In 2015, the company came under the scrutiny of Kerrisdale Capital. The hedge fund criticized Bavarian Nordic for arguably misrepresenting Phase II data for its then newly acquired immuno-oncology therapy Prostvac. The criticism caused a stir that coincided with the resignation of one of the company's chief executives.
---
Images by Crevis, REDPIXEL.PL/Shutterstock