Bayer and Ginkgo Bioworks are launching a new company that will develop new technologies for sustainable agriculture by engineering the plant microbiome. 
With the microbiome already gaining traction in the therapeutics field, Bayer has decided to take it to agriculture. In partnership with US synthetic biology upstart Ginkgo Bioworks, the German giant is creating a new company to engineer plant microorganisms to reduce costs of growing crops while reducing the environmental impact of agriculture.
The new company, whose name hasn't been yet revealed, will be co-located in Bayer's California site and new facilities built by Ginkgo right by its Boston site. It has received an initial investment that raises to a massive $100M (€84M), chipped in by Bayer, Ginkgo and Viking Global Investors. Its CEO will be Mike Miille, a veteran in the field of agricultural applications of the microbiome as former CEO of AgraQuest and VP at Bayer's Crop Science division after the company was acquired by Bayer.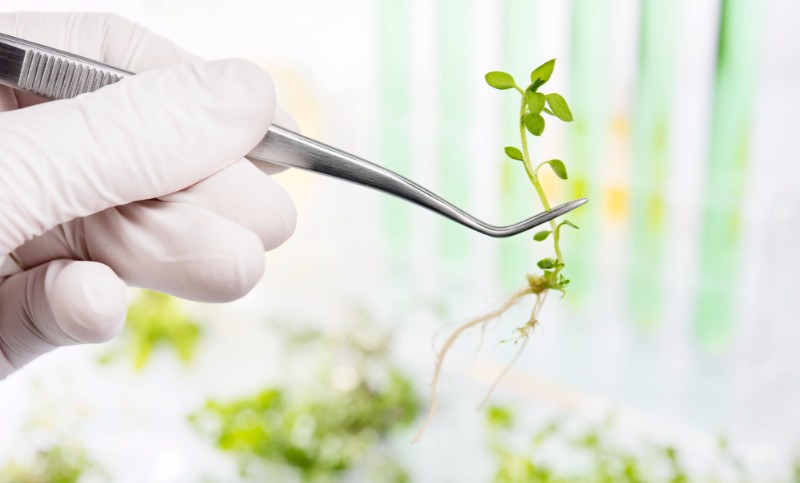 The first application the new biotech will be working on will focus on engineering microbes to improve their ability to fix nitrogen. Certain crops, such as soybeans and peas, naturally establish symbiosis with microorganisms that provide them with the necessary nitrogen. However, most crops planted nowadays don't do it, requiring the use of chemical nitrogen fertilizers. On top of being an added cost, these fertilizers are a big contribution to greenhouse gas emissions and water pollution.
To develop microbes that can directly produce the nitrogen plants require from within, Bayer will provide the new company with exclusive access to its strains and expertise in plant and microbial products, while Ginkgo Bioworks will contribute with its synthetic biology technology, with which it produces enzymes, flavors and perfumes.
Bayer and Ginkgo are joining a first wave of companies moving from traditional chemicals to bio-based solutions for agriculture. Earlier this year, Belgium saw the birth of a new biotech, Aphea.Bio, tapping into the plant microbiome to create better and more sustainable biopesticides and biostimulants based on living microorganisms and the molecules they produce.
---
Images via Mopic, pogonici /Shutterstock