Yes, everyone is talking about how Germany's Pharma giant Bayer has made a $62 billion offer for the infamous chemicals conglomerate Monsanto. And not many like it.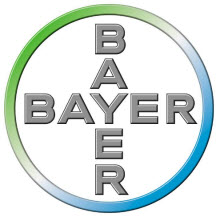 Bayer's products mostly consist of human and veterinary pharmaceuticals, consumer healthcare products, agricultural chemicals, biotechnological products, and high value polymers. Monsanto on the other hand is notorious for its agricultural chemicals, GMOs and Seed business.
Many here in Berlin (where Bayer is particularly prominent) are finding this move unprecedented, and much to my surprise over this weekend I found myself engaged in conversation with others who also felt compelled to speak up.
Just this weekend almost 10,000 people were demonstrating against Monsanto, and similarly all over the world there have been such demonstrations (including as part of the Farmer's march at International Green Week in Berlin).
"#Monsanto, assassin!" Global marches against the seed giant took place in more than 400 cities worldwide #MAM2016 https://t.co/cgBsBuvFlT …

— th anonymous (@ori_no_co) May 22, 2016
This is in part due to their obvious pro-GMO stance, as one of the major patent holders in the agricultural field. Anyway, it's a messy history with a massively unethical attack on Farmer's rights – read more about their history on Vice. 
Although on a business basis the acquisition of one chemical company by another which also specialises in chemicals, it seems what commentators are finding most surprising is why Bayer would want to be affiliated on such as large financial scale with the "most vilified company ever".
And the stocks over this weekend reflected this puzzlement (or perhaps anger), with shares dropping to an all time low since 2013. According to Reuters, one of the shareholders privately described the move as "arrogant empire-building".

Even from a purely financial front it seems surprising. For example, although the offer stands at $62 Billion (€55Bn) in cash, the market cap for Bayer's corporation only stands at $76Bn (€67.45Bn) which seems like quite a tall order.
However, this move strategically appears to make sense given the reshaping and reduction of the agricultural industry. Just recently DuPont and Dow (another 2 key chemicals titans) announced a merger, and rumours are also abound regarding ChemChina's bid for Syngenta, not long after Monsanto's own bid for Syngenta was rejected.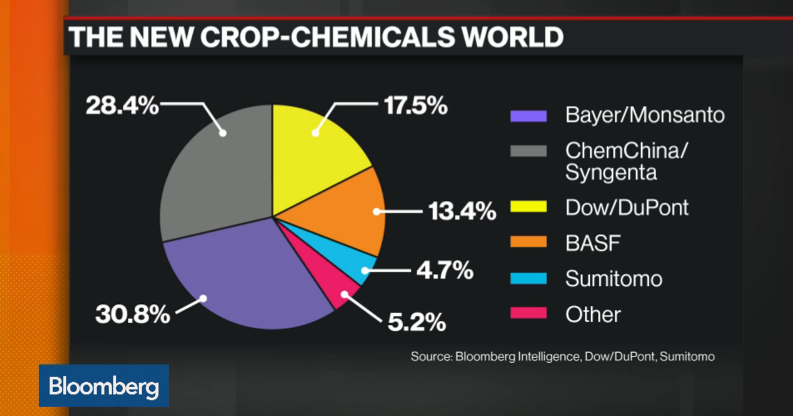 So as you can see, all this pairing up in the industry is flattening the playing field somewhat.
Perhaps it is due to this change in the industry climate, Bayer felt the pressure to do the same, even if it means compromising shareholder confidence, ethics and public opinion. 
---
Feature Image Credit: Children protesting for Farmers Rights in Germany at International Green Week – January, 2016 (available under CC 2.0 license – Dani Bancroft)
---