Bone Therapeutics (Belgium) has released its financial results for 2015, which show a solid cash position and promising results in treating Bone conditions in ongoing clinical trials.

This Belgian Biotech is developing cell therapies to treat a bone diseases like osteoporosis with considerable success so far – and 2015 was a year with plenty of important milestones.
These included significant progress in the several clinical trials that Bone Therapeutics is conducting.
ALLOB is an allogeneic cell therapy which has shown a good safety profile. Bone therapeutics has now treated 12 patients (of the expected 18) in its phase IIa trial for spinal fusion, and the therapy was already successful in at least one of the patients.
On the other hand, PREOB (the autologous version of the therapy) is also showing promising results – which could make it a breakthrough therapy for severe osteoporosis.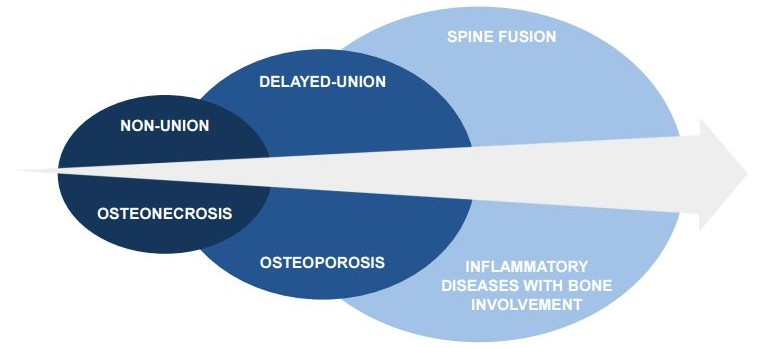 The safety and cell migration of PREOB is being studied in a phase IIa trial with osteoporosis patients, who no longer respond to normal treatment. The cells delivered during the therapy have shown to migrate in the patient's body towards the bones most prone to osteoporosis-related fractures, showing good function.
Additionally, Bone Therapeutics has recently released results for the first group of osteoporosis patients treated – and PREOB has demonstrated to significantly decrease pain, in comparison with other standard therapies.
But perhaps the most interesting fact is that the therapy stimulates a different behaviour in the bone remodelling cycle – suggesting a more favourable mechanism of action.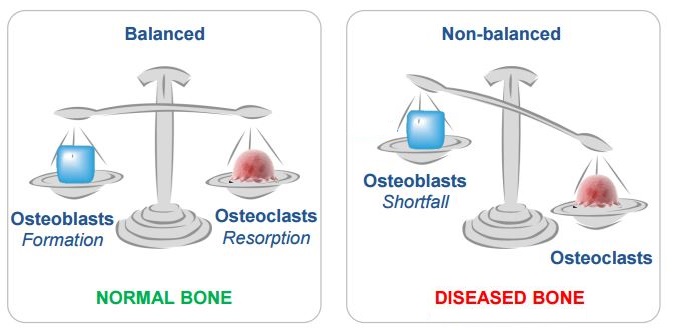 Treatment with PREOB initially led to over 25% decrease in bone breakdown. This is promising on its own, as patients with severe osteoporosis no longer respond to anti-resorptive drugs. After 1 year, patients had continuous rate of increase in bone formation, with only a moderate increase in bone breakdown.
This is significant because drugs that try to boost bone formation (anabolic therapies) usually also increase the rate of breakdown, leading to an unfavourable formation-to-resorption ratio – meaning that more bone is absorbed than built.
Besides clinical results, Bone Therapeutics was granted 2 Orphan Drug Designations by the FDA. On the financial front, its IPO in Brussels and Paris raised €37M and they also opened a new subsidiary in Boston (US).
So Bone Therapeutics seems well-positioned to bring its diverse range of osteotherapies to the market in the next years, with plans to also expand trials to the US. 
---
Featured image credit: Bone Therapeutics