UPDATE (06/04/2017): BerGenBio has raised €43.55M, successfully beating a biotech record on the Norwegian stock exchange and setting its market cap at €135M.
UPDATE (28/03/2017): BerGenBio has announced that the IPO could run up to €44M on Oslo Børs. It could become the Norway stock exchange's biggest IPO in biotech, and indeed €44M would make it one of the largest public offerings on a European stock exchange.
---
Originally published on 08/03/2017
BerGenBio has announced an IPO on Oslo Børs in Norway to boost its small molecule cancer drugs. Moreover, the company announced a new clinical collaboration with Merck.
BerGenBio is a clinical-stage company, which is focused on developing a pipeline of first-in-class drug candidates to treat aggressive cancers. The company now announced an upcoming IPO to leap its lead compound BGB324 into the clinic. BGB324 is a highly selective small molecule Axl inhibitor, currently in phase II clinical development.
The Axl tyrosine kinase is a key driver of cancer spread, immune evasion and drug resistance. BGB324 is being developed by BerGenBio as a single agent therapy in acute myeloid leukaemia (AML)/myeloid dysplastic syndrome (MDS) and in combination with Tarceva (erlotinib) in advanced non small-cell lung cancer (NSCLC). The compound has revealed good initial clinical results in these malignancies.
BGB324 was also able to snatch an orphan drug designation from the FDA for AML in 2014. Because of Axl's role in suppressing innate immunity, the Norwegian biotech now aims to test its lead in combination with the immunotherapy champion Keytruda.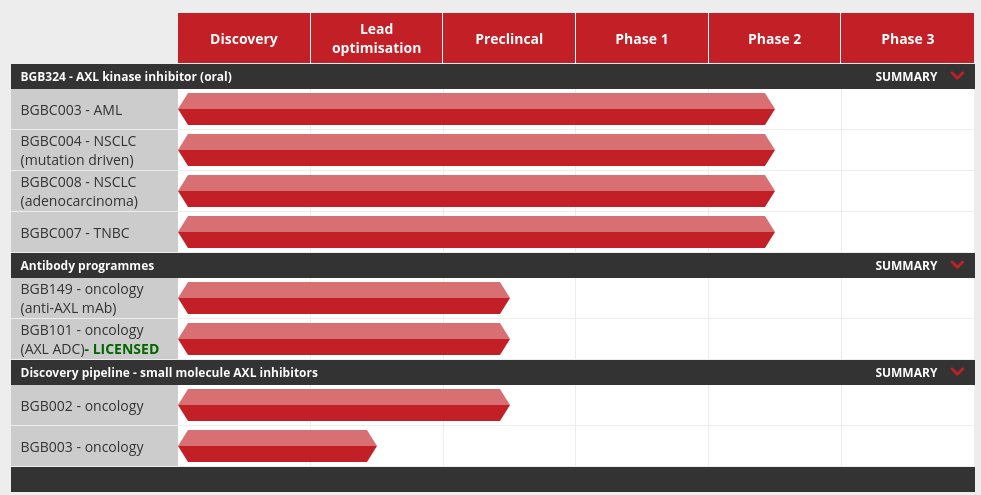 The company announced that it has entered a collaboration with Merck to conduct two international phase II studies. The studies will evaluate the potential clinical synergy of combining BGB324 with the anti-PD-1 therapy Keytruda in triple negative breast cancer and adenocarcinoma of the lung.
The clinical trials will be sponsored by BerGenBio while Merck will provide the trial with Keytruda. While the rights to the study results will be shared, no further details of the deal were disclosed.
In addition to small molecule inhibitors, the company is also developing different types of biologicals, including an anti-Axl kinase antibody and antibody drug conjugates (ADC), which are currently in preclinical stage.
By entering the highly promising immuno-oncology field, the company seems to be testing a broad range of therapeutic approaches to target the Axl kinase, placing itself in a good position. However, other companies have also recognized the potential of Axl inhibition, and Astellas has already reached phase III with its dual Flt3/Axl tyrosine kinase inhibitor in AML.
Founded in 2007, BerGenBio has so far raked in a sum of €49M ($52.47M) in 5 funding rounds from 3 Investors. With the current IPO the company could have a good chance at pushing its lead through clinical development.
---
Images via shutterstock.com / Grisha Bruev and BerGenBio.com/pipeline