This week's bioartist has a very sweet exhibition at the Vienna Design Week. Taylor Caputo has traveled from the other side of the pond to showcase her current project: custom donuts engineered with synthetic biology. 
Six talented artists are showing their work at Possible Tomorrows, an exhibition at the Vienna Design Week that combines art with Biotech and SynBio to experiment and speculate about what these fields will mean for the future of design. The work of Taylor Caputo quickly got my attention: a DIY kit to make your own microbial donuts.
Digging on the web, I found the recipe for all the bio-bakery fans out there. Here it is:
1. Choose the shape. The first step to create your microbial donuts is to design silicon molds using 3D printing software. Depending on the shape, the amount of CO2 and the distribution of the dough will vary, creating different textures and flavors in the final snack.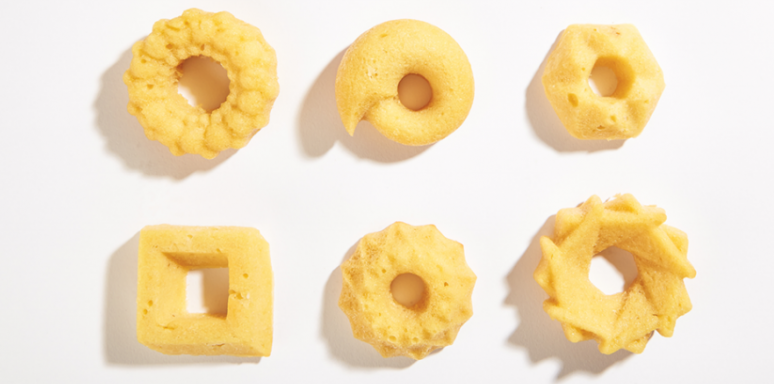 2. Select your yeast. The artists' recommendation is golden yeast, a genetically modified strain of Saccharomyces cerevisiae that produces beta-carotene, a precursor of Vitamin A. This strain was developed to address the huge prevalence of Vitamin A deficiencies in underdeveloped countries. The genes come from Xyanthophylomyces dendrorhous, a fungus with a distinctive red color due to the enzymes that produce beta-carotene.
Different yeasts can be mixed at different proportions to obtain different results. Commercial yeast, for example, is very efficient and grows quickly, giving the donuts a spongy texture.

3. Mix the dough. Add sugar, milk, eggs, butter, flour and water and let the yeast do their job rising the dough.
4. Bake it. Your donut will be ready after 15 min at 180°C. You can also experiment with the temperature to achieve different results. But remember that this process kills the microorganisms in your dough, so make sure to keep track of your starter cultures.
5. The final touch. Why not use bacteria for your icing? An E. coli strain can be transformed with a plasmid to produce Farnesol, a sweet compound that will add the perfect final touch to your donut.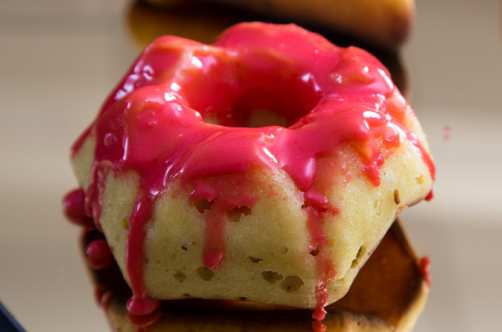 And voilà! You're ready to cook your own donuts.
You can still see this exciting piece of work at the Vienna Design Week until Sunday. The artist is also exhibiting a collaborative project with Orkan Telham from The University of Pennsylvania. Design.bio is a web platform to provide biology and designer tools that connects with a portable biolab designed to teach how to culture, design and experiment with microorganisms.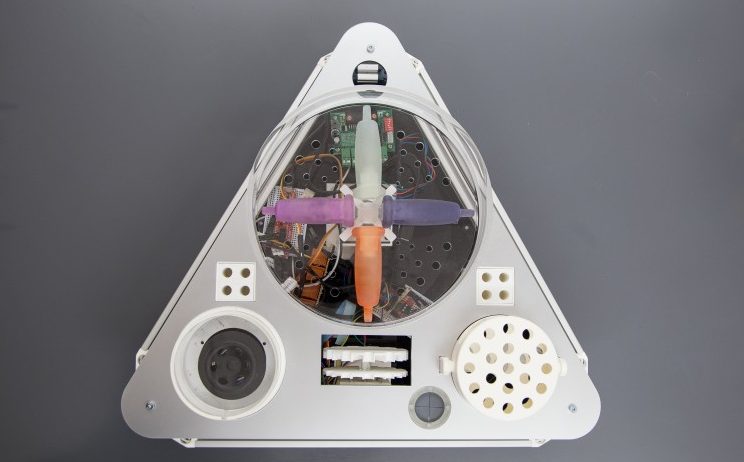 It is great to see how the presence of Bioart is quickly gaining strength in the art and design community. Last month we reviewed Marta de Menezes' exhibition at the London Design Biennale. Now, the Vienna Design Week is showcasing the work of six international bioartists. If you want to check them out, you still have a chance to do so!
---
Featured figure: Paul Velgos/shuttertock.com
Figures 1-3: design.bio
Figure 4: possible-tomorrows.com
---