SciArt Center, a New York-based organisation for the collaboration of scientists and artists on all manner of endeavours, has just opened an online exhibition of bioart featuring a number of European artists. The exhibit, titled, "EmBodied," explores the understanding of our souls through the human body.
The human body is the best picture to the human soul."   Wittgenstein
So says Ludwig Wittgenstein in his argument that the body and the mind are not separate; rather, in order to understand a person's inner soulful self, one should examine his or her outer physical self. SciArt's latest exhibition, EmBodied, was created with this relationship in mind: what can we learn about ourselves from the biology of the human body?
The curator, Marnie Benney, explained to us that the chosen pieces "challenge – in a way that only art can – a largely accepted standard and conceptualization of our existence in both the physical and intellectual realm." There are so many ways to look at our bodies and minds, she says, and we still have a lot to learn about them; art pushes us to reevaluate the limited existing data and breathe fresh meaning into stagnant concepts.
We know so little about life, our world, our existence and the universe…I believe that to question is a large reason for and a fundamental part of our existence – a task artists and scientists alike do on a daily basis." Marnie Benney, curator
Marnie is particularly interested in the ways in which technology has altered intimacy and relationships, so she selected works that "demand personal evaluation from the viewer of his or her own current behavior". Included in her show are contributions from five European artists that she hopes will prompt this self-examination. We've excerpted them here:
Bojana Ginn (from Serbia, US-based)
Bojanna's installations are composed of illuminated wool sculptures. They represent our protein and DNA and call our attention to the apparently infinite complexity of our bodies.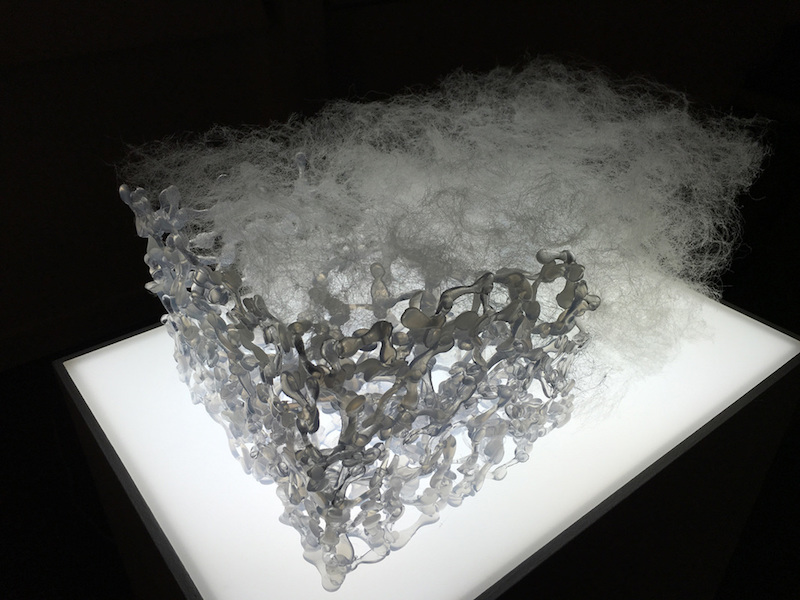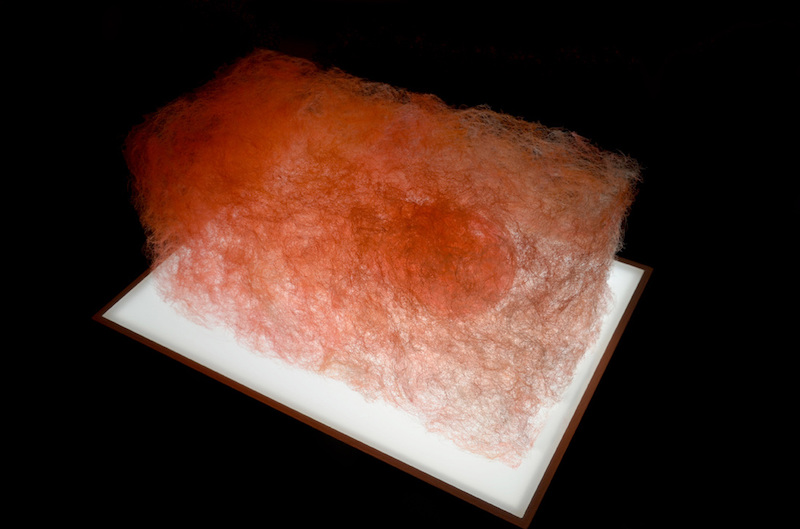 Günes-Hélène examines our dependence on other species and imagines the biological future of humanity. She captured gorgeous images of bacteria grown on the human body and cultured "foreign" bacteria on large prints of human faces.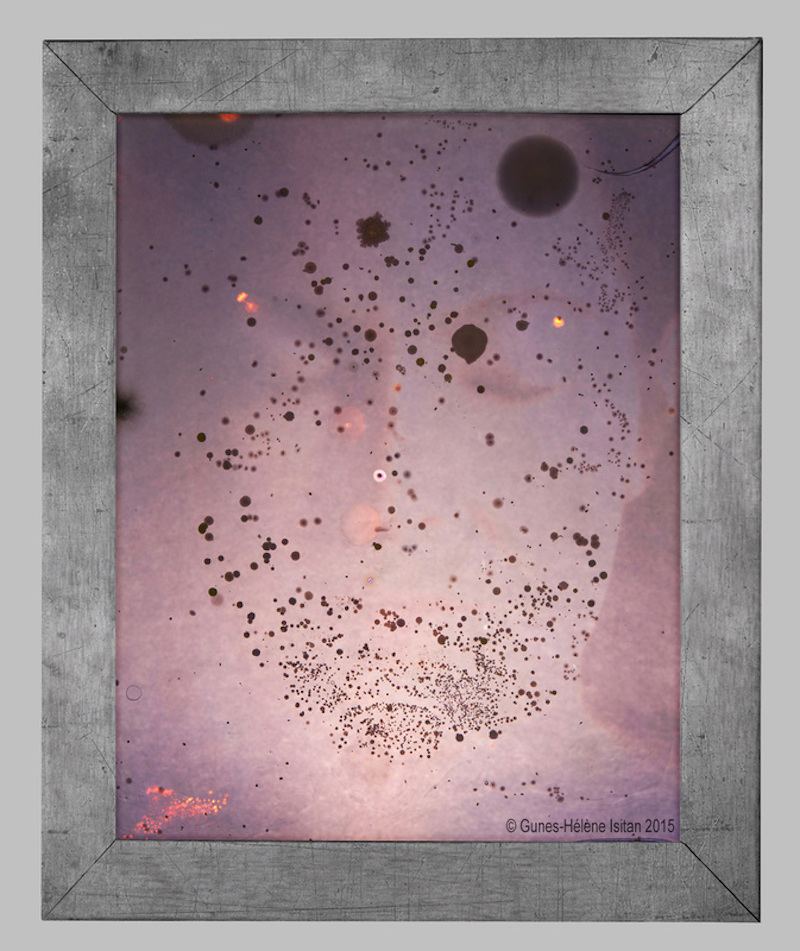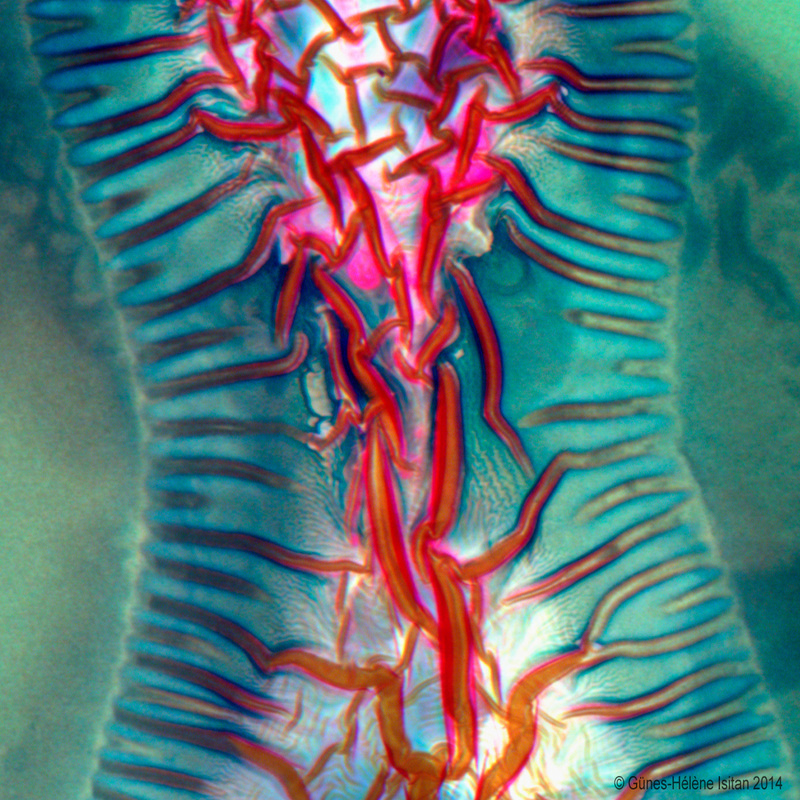 Marie Munk (from Denmark, London-based)
Marie represents the human body as a machine by abstracting its parts into stark futuristic sculptures. She observes our evolution towards "efficient and durable bio-engineered machines" and laments the decreasing importance of our social and emotional existence.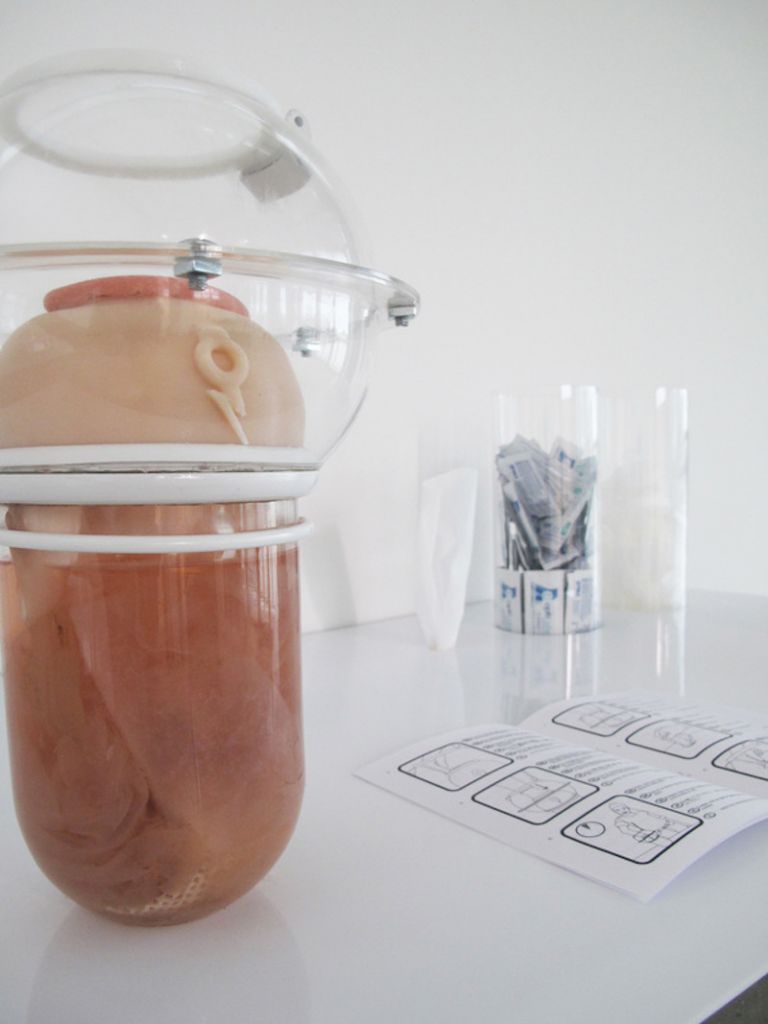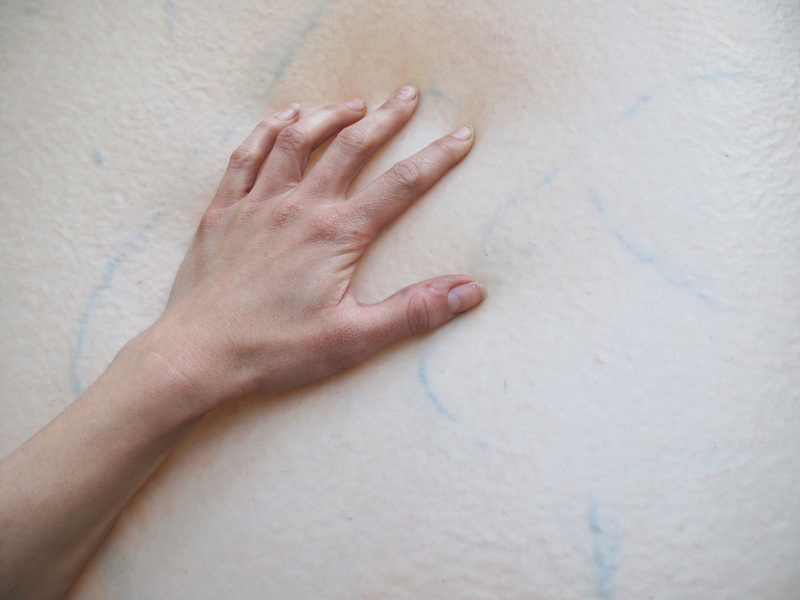 Valerya is fascinated by the dual nature of the skin as "both barrier and shield between [our] inner and outer" selves and as the interface of both intimate experience and public representation. She prints on successive coats of gel mounted on light boxes to represent the skin's layers and the existence it encapsulates. Making this art is a labor-intensive process that reflects the time it takes to get to know a person.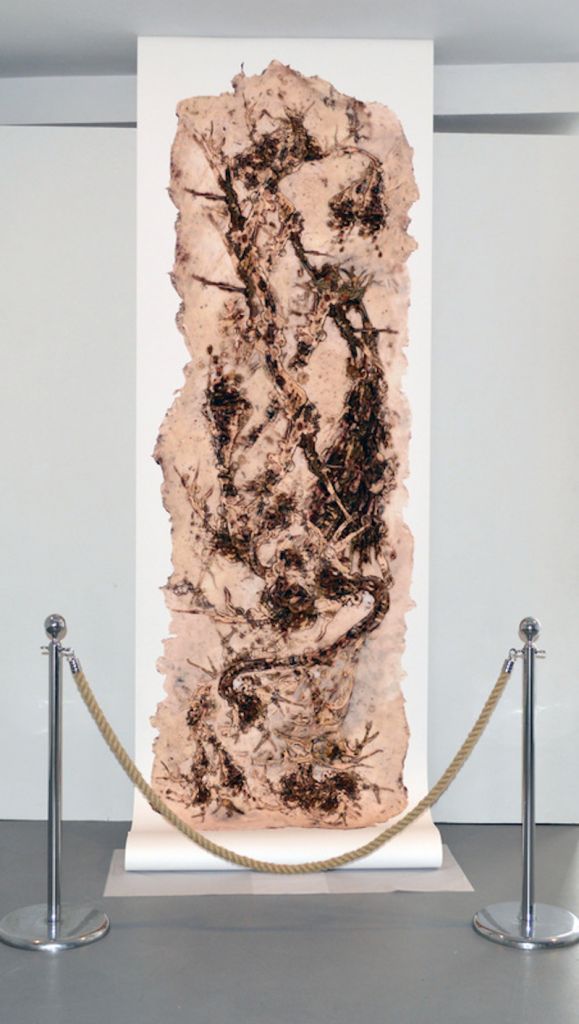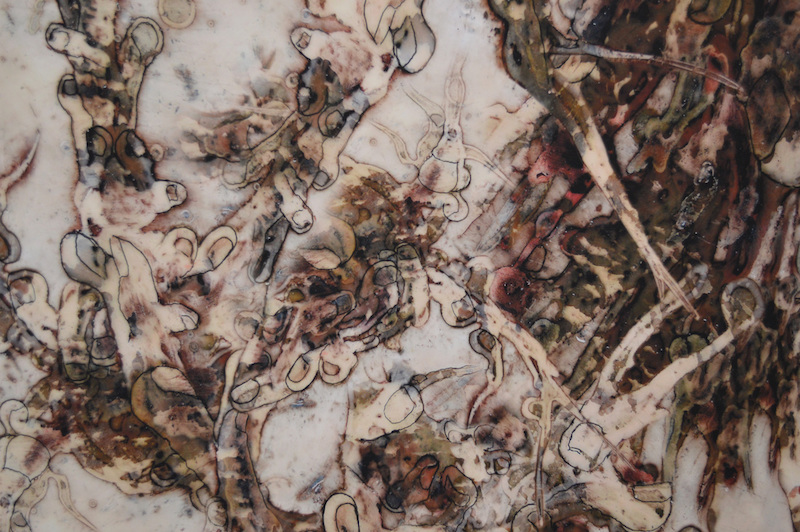 Gary Scott (from England, London-based)
Gary's sculptures represent the creation of life as soft forms emerge from hard metal resin. The movement he captures mirrors our internal motivations, reactions, desires and conflicts as we experience the world.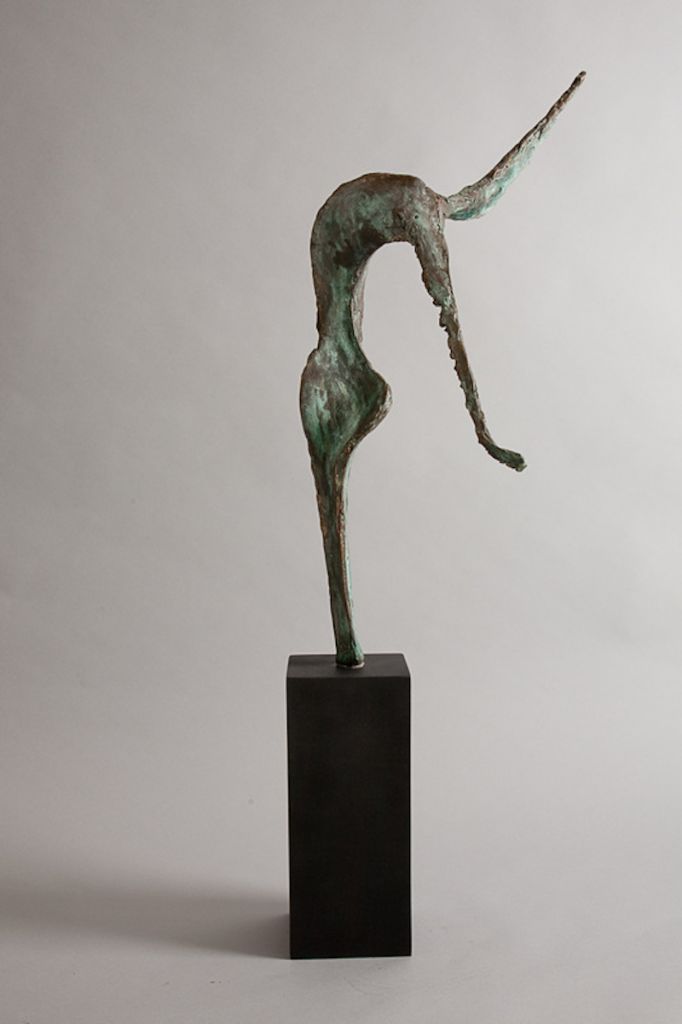 SciArt regularly does online exhibitions like EmBodied that cover a range of topics in natural science and are sometimes on view in a pop-up gallery in Manhattan, New York City; if you're an (aspiring) artist, stay tuned for calls for submissions to their next online exhibition!
If you're not an artist but rather a creatively inclined scientist, check out their residency program that pairs scientists and artists to build one of their own ideas into a collaboration. The deadline for applications is September 1st!
---
---