BioNTech has turned up the heat in the race to bring an mRNA immunotherapy for cancer to the clinic. The German biotech has partnered with American giant Genentech in a massive deal with almost €300M upfront.

Europe's largest private biotech, BioNTech, has partnered up with Genentech to produce individualized mRNA-based cancer therapies. The collaboration aims to apply Genentech's expertise as a world leader in immuno-oncology to BioNTech's proprietary mRNA cancer vaccine technology. The ultimate goal of the partnership is to bring a variety of highly specific cancer treatments tailored to individual patient needs to clinical trials.
Genentech paid €280M in upfront and milestone payments to gain access to BioNTech's technology. The two companies will split manufacturing duties and developmental costs but divvy up commercial rights on a case-by-case basis: if Genentech decides not to avail itself of its share for a product, BioNTech will take over.
But this German biotech is no slouch. The company has developed a cancer vaccine platform that it calls IVAC (Individualized Vaccines Against Cancer) MUTANOME, for the mutations signature. Capitalizing on advances in gene technology, tumor genomes can be rapidly sequenced and represented by a unique series of mutations, called the mutanome.
This series can be targeted as a neoantigen by an mRNA-stimulated immune response that can then be developed into a highly specific and individualized treatment for cancer. If you're curious, we interviewed the COO, Sean Marett, last year to hear more about the technology.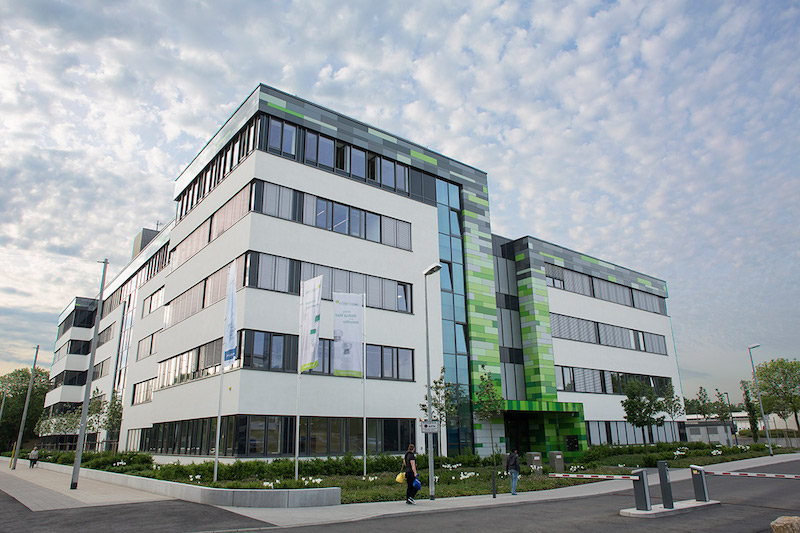 BioNTech's partnership with Genentech, the world's first biotech company and a part of the Roche Group, could bolster the company's position in the competition to bring one of these mRNA immunotherapies to market. Though it published the first clinically applicable and systemic mRNA cancer vaccine in Nature earlier this year, BioNTech is facing pressure from with CureVac, which has enjoyed some success in Phase IIa for prostate cancer and the financial graces of major donors.
Across the Atlantic, Moderna has amassed a shocking amount of money – its cash pile is €1.3B! – after the largest VC investment round the biotech industry has seen. To read more about what these companies are doing, check out our review of mRNA therapies under development and how they could disrupt the entire market for medical biologicals!
---
Featured Image: petarg/shutterstock.com
Figures courtesy of BioNTech
---