The PEFerence consortium, coordinated by Avantium Renewable Polymers, has received reconfirmation of a €25M Horizon 2020 grant from the Bio-based Industries Joint Undertaking to develop plant-based, recyclable plastics.
The grant was originally awarded in 2017 when the PEFerence consortium was under coordination of Synvina, a joint venture between Avantium and BASF. This venture was dissolved in January 2019 and Avantium took on the coordination role as well as full ownership of the YXY plant-to-plastics technology that was being developed by Synvina.
This technology is designed to transform plant-based sugars into furandicarboxylic acid (FDCA) and polyethylene furanoate (PEF), which are then used to make recyclable plastics for use in products such as drinks bottles.
The ultimate aim of the PEFerence partners is to replace a substantial proportion of fossil-based polyesters, such as polyethylene terephthalate (PET), with 100% plant-based PEF. They believe that the end product will be able to compete with traditional fossil-based plastics when produced at scale. As it is plant-based and completely recyclable, it will also significantly reduce greenhouse gas emissions.
After Synvina left the project, Avantium revised its plans for scaleup and commercialization of PEF.  For example, the company now plans to build a 5 kiloton flagship FDCA plant. Avantium discussed the revisions to the PEFerence project with the Bio-based Industries Joint Undertaking and its consortium partners. The revision strategy has now been agreed and the €25M grant reactivated.
Marcel Lubben, Managing Director of Avantium Renewable Polymers, told me that the grant "supports the establishment of an innovative value chain for the use of plant-based FDCA and PEF and represents a significant step to cover the funding requirement for the flagship plant for FDCA."
Avantium announced in June that it will need approximately €150M to fund the development of the plant. The company intends to have this funding in place by the end of 2020 and plan to open the plant in 2023. Avantium has already opened a demonstration plant capable of producing 10 tons per year of mono-ethylene glycol, another compound that is used to make plastics from plant-based material.
The PEFerence consortium is made up of 12 industrial companies and brand owners, including LEGO System A/S.
"Collectively, [these companies] support the development of PEF as a new polymer coming to the market," said Lubben. "They all have their different roles to play in the value chain to establish a unique, industrial scale, cost-effective flagship plant producing FDCA."
Lubben deems the flagship plant "a stepping-stone that will allow Avantium to license this technology with the aim to grow the PEF market significantly."
"We believe that PEF has the potential to be game-changing, since it is a 100% plant-based, circular performance plastic," he said.
---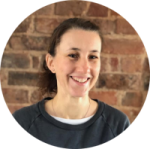 Laura Cowen is a freelance medical journalist. Her background is in medical microbiology, with a particular interest in public heath and infectious diseases. Outside of work she enjoys roller skating, trips to the theatre, and exploring the UK and Europe with her family in their new motorhome Bella.
---
Images via Shutterstock