Scale-up is a major challenge in industrial biotech but Carbios has done it, going large-scale with its recyclable bioplastics technology.
Carbios, a young and exciting green chemistry company, aims to find solutions to the environmental and sustainability issues faced by businesses. Since 2012, the company has been leading the THANAPLAST program, which has brought together academic and industrial partners to ensure that the biotech's bioprocesses are ready to be taken large-scale. Today, Carbios has announced that this project is complete, which has triggered a milestone payment of €1M from Bpifrance, boosting its stock price by over 3%.
8 million tons of plastic are dumped into the oceans each year, and Carbios is stepping in by developing an infinitely recyclable bioplastic. This is made possible by the company's special enzymes, which break down long plastic chains into monomers – without the need for high temperatures and energy – which can then be separated, purified, and re-used to produce new plastic. Carbios is targeting commonly used plastics like polyethylene terephthalate (PET) and polylactic acid (PLA).
THANAPLAST was a large, 5-stage project with a €22M budget, which saw Carbios demonstrate its capacity to produce self-destructible plastic, depolymerize PET, and synthesize PLA directly from lactic acid. During the final stage of the project, the biotech used terephthalic acid from recycled PET plastic bottles to reproduce PET, ready for the production of new bottles and food packaging.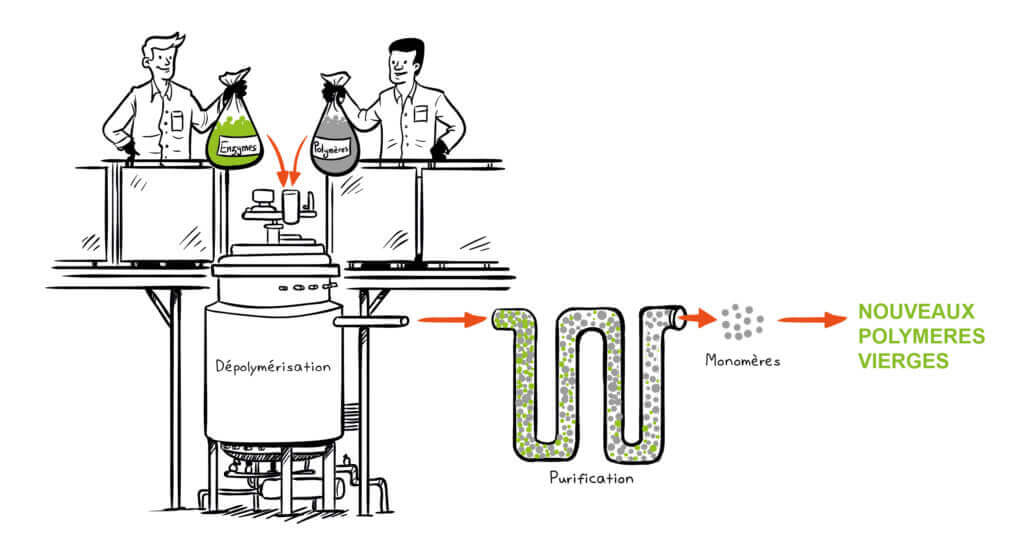 Alain Marty, Scientific Director at Carbios, revealed that the next step is to launch a PET biorecycling pilot plant. Carbios enjoys support from European VC, Truffle Capital, and the biotech may be hoping for another handout from the VC after Truffle announced yesterday that it had closed a  €85M biotech fund.
The biotech will also need to continue persuading big industry names to use its technology, a process that got off to a good start with the announcement that L'Oréal will use the company's bioplastics when it redesigns its packaging. This is not the first case of major companies trying to go 'green', with Coca-Cola and Danone working with Avantium to develop sustainable bottles and yogurt cups, Audi collaborating with Global Bioenergies to develop renewable fuels, and Lego thinking about switching to bioplastics.
With this news, it sounds like everything is coming together for Carbios and that its technology could soon be found on the shelves of shops and supermarkets around the world. Although we may not notice it as we continue to go about our normal lives, the switch from plastic to bioplastic will make a massive difference to our environment.
---
Images – SofiaV / shutterstock.com; Carbios