This week, we leave the cold of Norway and head South-West to warmer climates. Not Spain this time, we arrive in the capital of Portugal, Lisbon. This city has a nightlife that can rival Madrid, Castles looking onto beaches and is the location of our biotech of the week, NZYTech.
---

City: Lisbon, Portugal
Founded: 2008
Employees: 50
Financial Data: N/A
CEO: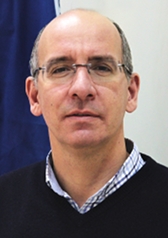 Mission: NZYTech is a privately owned Biotech produces a diverse range of products and services for molecular biology & diagnostics, enzymes & proteins and enzymatic assay kits. NZYTech also have a lot of R&D going on and support research institutions and pharma/industrial companies worldwide.
They are currently collaborating with two projects: VENOMICS, a project looking into animal venom for novel therapeutics and OPTIBIOCAT, a project developing novel, sustainable enzymes to be used in the cosmetic industry.
NZYTech is currently also developing several nationally funded projects, including one to discover novel CAZYmes, enzymes which break down saccharides.
Comments: Portugal has also some Biotechs. NZYTech is one of the largest one of the country and have interesting and innovative enzymatic assay kits.