This week we say ciao to Milan and head South-West, across the Mediterranean Sea and say hola to the the largest island in the Balearic Islands archipelago, Mallorca. This island is famous for its picturesque white beaches, brilliant weather and being the main vacation destination for the younger generations. It is also home to our biotech of the week, Sanifit.
---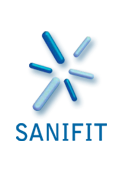 City: Palma, Mallorca, Spain
Founded: 2004
Financial Data: €40M total raised (as of 10/2015)
Employees: +/- 13 (as of 10/2015)
CEO:
Mission: Laboratoris Sanifit is a biotech company that is primarily focused on treating patients with calcification disorders. Currently they are developing their lead product, SNF472, for the treatment of the orphan disease, calciphylaxis and vascular calcification in the End Stage Renal Disease (ESRD) population undergoing haemodialysis. This flagship drug works by selectively blocking the progression of pathological cardiovascular calcification through a novel mechanism.  In 2014, Sanifit concluded phase Ia studies with healthy volunteers and recently concluded a phase Ib/IIa study in haemodialysis patients. After their recent fundraising campaign (09/2015), they will push SNF472 through phase IIb for vascular calcification and complete phase II/III for calciphylaxis.
Comments: Sanifit clozed a massive 36.6 million euros Series C round from top investors (Ysios, Forbion, Rothschild) in early September of this year. This is a big round for european standard which could reflect an important potential. Also, as you might have noticed, the company is based in Mallorca, a paradisiac environment.