This week we're exchanging a very warm and welcoming country for another. We are heading to Barcelona, the wonderful capital of Catalunya in Spain, to visit Oryzon, our Biotech of The Week and maybe (just maybe) have a little swim in the Barceloneta beach.
---

City: Barcelona (Spain)
Founded: 2000
Employees: 35
Financial Data: €81.50M Market Cap (Bolsa de Madrid)
CEO: Carlos Buesa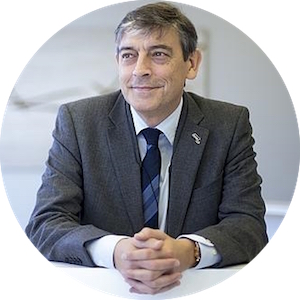 Mission: Oryzon is a clinical-stage biopharma and a European leader in epigenetics-based therapeutics. In the beginning of its operations (2000-2008), Oryzon focused on genomics diagnostics. In 2008, it acquired Crystax Pharmaceuticals and started its own drug discovery programs.
Building on its platforms in genomics and epigenomics, Oryzon is able to identify biomarkers that can be translated into new therapeutic targets. Specifically, it focused on the development of small molecules for oncology and neurodegenerative diseases.
Its candidates target lysine-specific demethylase 1 (LSD1/KDM1A), an enzyme that 'erases' epigenetic modifications and thereby regulates expression of many genes connected to disease onset. At the moment, it has two candidates in clinical trials, including a Phase I/IIa trial in oncology and a Phase I for Alzheimer's.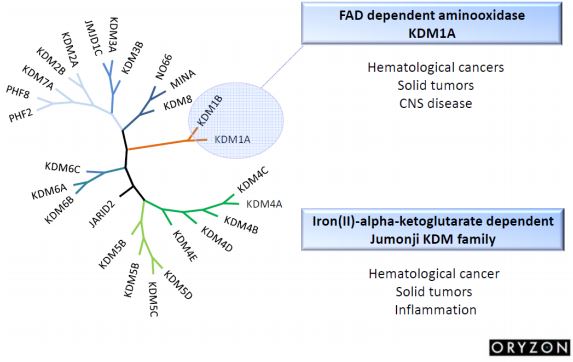 ---
Comment: Oryzon is an interesting case of a transition from diagnostics company to a clinical biopharma. More recently, it did an IPO on the Madrid Stock Exchange, resulting in a market capitalization of €96.5M.
Since then, it lost around 20% of its stock price. However, it has achieved some important milestones, including the start of its clinical trial for Alzheimer's and starting pre-clinical development of more candidates.
---
Feature Image Credit: Labiotech Map
---