This week we leave Ireland and head South-East across the Irish Sea where we arrive at the ancient city of Oxford, our location of interest. 'The city of dreaming spires' is known for it's world famous university, the Shark House (if you don't know it, have a search, you won't regret it :p) and the location for the Harry Potter films to name a couple of examples, but it is also our biotech of the week: PsiOxus.
---

City: Oxford, England, UK
Founded: 2010
Financial Data: €69.13 Million Total Raised (as of 05/2015)
Employees: 11-50
CEO: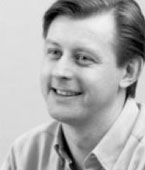 Mission: PsiOxus Therapeutics Ltd is a development stage biotechnology company that has a mission to develop novel therapeutics based on it's vaccine, enadenotucirev. It is a highly potent broad spectrum anti-cancer therapeutic that has the capability to destroy tumor cells selectively and induce an immune response. The vaccine has currently undergone phase I human clinical trials in 2014 which showed promise and as a result, phase II began in October 2015 and is ongoing. PsiOxus also produce a second product, Espindolol, a treatment against cachexia in cancer patients which has been successful in phase II human trials. It is hoped that both these therapeutics could be used in combination immunotherapy against cancers in the future.
Comments: In May 2015, PsiOxus raised a big €35M (£25M) Series C from top investors, including SROne (GSK's Venture Arm) and the famous british investor Neil Woodford. We had a chat with John few months ago when we were organising our Tour of the UK and he gave us a very good impression. PsiOxus is definitely a hot Biotech to watch in Oxfordshire, the UK and beyond.