After Cyprus, we mosey back to the mainland to visit the country gave the world the cuckoo clock. That's right, we're Schweiz-bound. In Switzerland, we'll meet an immuno-oncology biotech, SELLAS Life Sciences.
---

City: Zug (Zurich-area), Switzerland
Founded: 2012
Employees: 11 – 50
Financial Data: None available…what a secretive cohort.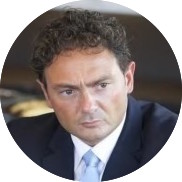 Mission: SELLAS Life Sciences is a development-stage biopharmaceutical company focused on immunotherapies to treat multiple myeloma and ovarian cancer. It has branched out to mesothelioma, a cancer with a poor prognosis linked to the inhalation of asbestos.
Comment: The company just received Fast Track Designation for its lead candidate, Galinpepimut-S, which it licensed from Memorial Sloan Kettering Cancer Center. The treatment is currently performing admirably in Phase II clinical trials for Malignant Pleural Mesothelioma, inducing CD8 and CD4+ T cells with a favorable tolerability and safety profile.
---
Feature Image Credit: Labiotech Map
---