The UK big pharma company's Lynparza will be for women with advanced breast cancer that is specifically caused by mutations in the BRCA gene.
Global pharma giant AstraZeneca focuses on the development of drugs for cancer, cardiovascular and respiratory diseases. The company, which is working on a number of small molecules and biologics for a variety of cancers, hopes to bring at least 6 new drugs to market by 2020. It has taken a step towards its pledge with the FDA approval of Lynparza to treat breast cancers caused by BRCA gene mutations, which has caused a $0.25 (€0.20) rise in the company's stock price. AstraZeneca and its partner Merck Sharp & Dohme (MSD) are working to deliver the drug as quickly as possible for a range of cancer indications.
Lynparza has already been approved for the treatment of recurrent ovarian cancer in the US. More than 4,600 women are diagnosed with breast cancer each day, making it the most common cancer in women and a very important target for new therapies. The BRCA1 and 2 genes encode tumor suppressor proteins, which repair damaged DNA. A mutation in one of these genes increases the risk of breast cancer by up to 25% and can cause it to develop at a younger age. At early stages, 5-year survival is between 65-99%, falling to 15% once the disease enters stage 4 and spreads to other parts of the body, highlighting how important it is to catch it as quickly as possible.
Lynparza inhibits poly ADP-ribose polymerase (PARP), an enzyme that is essential for the repair of breaks in DNA. The drug exploits deficiencies in the cell's DNA damage response caused by mutations in genes like BRCA to kill cancer cells. This approach has achieved tumor shrinkage in 60% of patients with BRCA 1 and 2 mutations in comparison with 29% for patients having chemotherapy. AstraZeneca and MSD believe the drug could benefit patients with other cancer indications, including prostate and pancreatic cancers.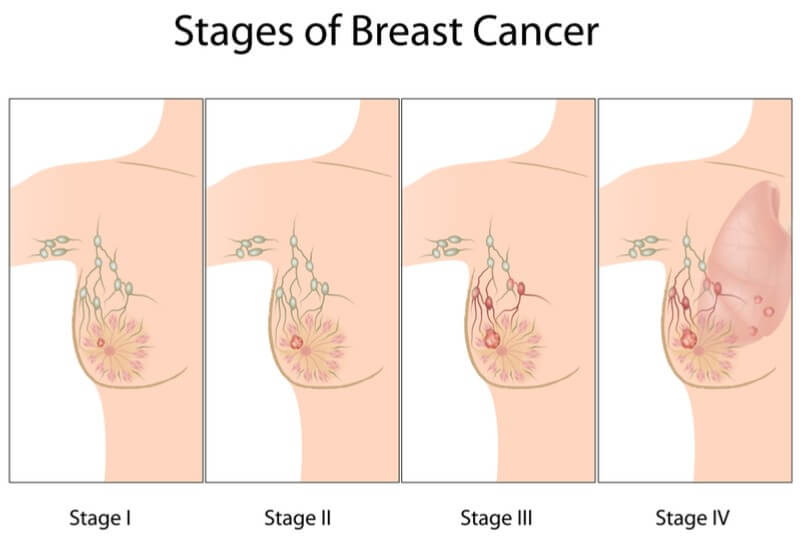 AstraZeneca CEO Pascal Soriot strongly believes that cancer drugs should be more specific, and the results achieved by Lynparza during its Phase III trial support his opinion. Generic drugs currently take up the majority of the market, which offers the opportunity for companies investigating more specific, personalized drugs to come in and take over.
The breast cancer market is estimated to be worth $28B (€23B) by 2024, which explains the fierce competition in the field. Another big pharma, Novartis, has also recently enjoyed FDA approval for its first-line treatment, Kisqali, which was developed by Cambridge-based biotech, Astex Pharmaceuticals. In an effort to offer more personalized cancer therapies, Inbiomotion, and Qiagen and Therawis are working on techniques to identify patients that would respond to zoledronic acid and anthracycline treatment, respectively.
It makes sense that a personalized approach to the treatment of cancer like targeting specific gene mutations would achieve better results. It is exciting to see a company with the resources of AstraZeneca taking this approach with a drug that could make a big impact across a number of indications.
---
Images – MichaelTaylor / shutterstock.com; Alila Medical Media / shutterstock.com