The UK biotech Cell Medica has received a €7.6M ($8.7M) grant from the Cancer Prevention and Research Institute of Texas to advance an off-the-shelf CAR-T cell therapy that can work not only in blood cancer but also in solid tumors.
The funding will help the company to develop a special type of CAR-T cell therapy that involves taking immune cells from donors, genetically engineering them to hunt down cancer antigens, and injecting them into patients.
"It's a generous grant for a company at our stage of evolution," Cell Medica's CEO, Chris Nowers, told me. "It's a really welcome addition to the funds that we have at our disposal."
The two CAR-T therapies approved so far for blood cancer — Novartis' Kymriah and Yescarta from the US biotechs Gilead and Kite Pharma — take the patient's own immune cells and modify them. By sourcing the cells from donors, Cell Medica's off-the-shelf format costs less money and time to manufacture, which shortens the waiting time for cancer patients.
"The patient normally has to wait while their cells are transferred to the manufacturing facility, the CAR-T therapy is produced, and then the cells returned to the patient," Nowers said. "That's anything from three to six weeks. When you're a relapsed, refractory cancer patient, I'd say that's an uncomfortable time."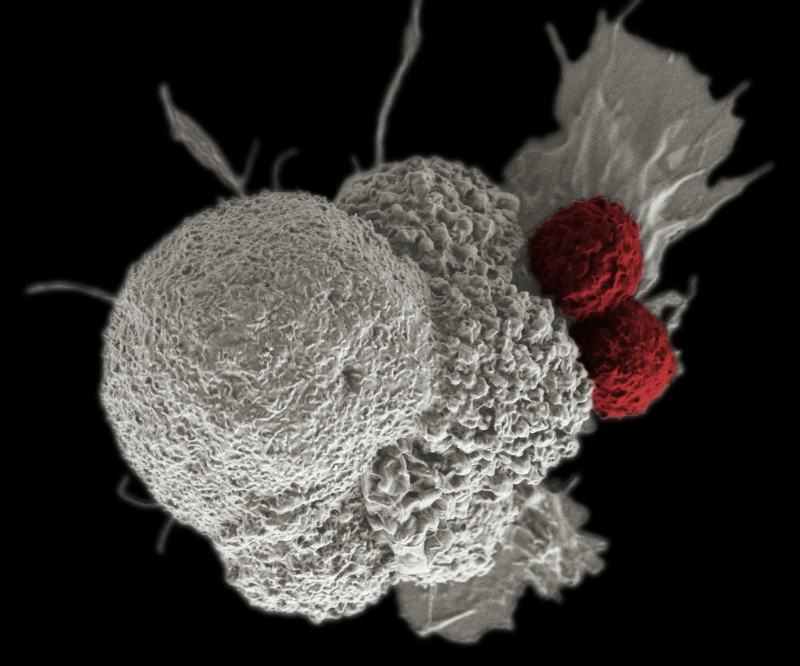 In addition, Cell Medica's therapy uses a type of T cells called natural killer T cells, which have several advantages over the T cells used in conventional CAR-T cell therapy. One benefit is that natural killer cells mostly live inside solid tissues, and therefore could be better suited to attacking solid tumors.
Another is that they are less likely to attack the patient's healthy tissue. This means that the company doesn't need to carry out extensive gene editing steps to make the cells safe for implantation, like conventional CAR-T providers do.
"CAR-T therapy manufacturing is complex enough, so we're very happy that we don't need to add gene editing to our process," Nowers remarked.
Cell Medica will use its new funding to support the research, manufacturing and clinical preparations for its off-the-shelf therapy to start human testing, with the first trial planned for late 2019.
While Cell Medica is the only company employing natural killer T cells, off-the-shelf CAR-T therapies are attracting the attention of several other companies. One such therapy from the Belgian company Celyad is already in the clinic, modifying T cells to express the proteins of special cells called natural killer cells. Cellectis is a French company with an off-the-shelf therapy in development, having teamed up with the US Allogene in 2018.
---
Images from Shutterstock and Rita Elena Serda, NIH Flickr