Carmat (France) has raised €50M from private investors (dwarfing its 2015's €3M reserves) in order to further develop its artificial hearts during 2016 and apply for CE Marking.

This French Medtech company is developing an artificial heart (one of top examples of futuristic cyborg-like technologies in biotech) that could help patients with end-stage biventricular heart failure. There are people that have no other options besides a heart transplant – but can't get it due to a shortage of organs.
Carmat completed its initial feasibility study with 4 patients back in January.  However, although the 4th patient died with medical complications (not related to the prosthesis), overall this small study had promising results – showing hemocompatibility and formation of a thromboresistant layer (i.e. no rejection).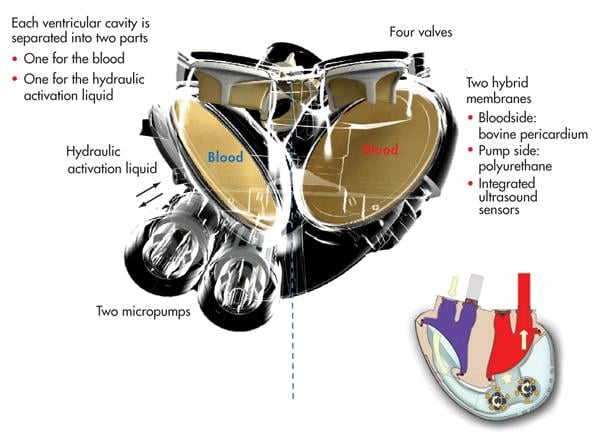 Carmat has now closed an additional financing round to fund the clinical development of its medical device. This will likely involve a clinical trial in France, with an enrolment of around 20 patients.
The cash reserves will also help with the industrial development (such as supply chain and manufacture scale-up) and the application for a CE mark for the medical device.
Carmat succeeded in raising €50M – dwarfing its 2015's €3M reserves.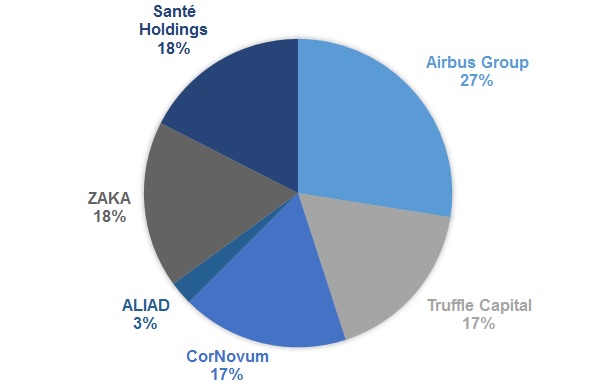 Current investors chipped in with €18M. These include the Airbus Group (which also funds other Biotech projects like aviation biofuel) and Truffle Capital (one of the top European Biotech VCs).
The remaining €32M were invested by new investors: ZAKA, Santé Holdings, ALIAD (Air Liquide Venture Capital) and CorNovum, which is a partnership between the French State and Bpifrance (the well-known investment bank that is involved in projects as diverse as virology, cancer, biofuels and yellow biotech).
It will be interesting to follow Carmat in 2016, as this is the key year for its clinical development – when will these bionic organs reach a hospital near you?
---
Featured Image Credit: Futurism Heart © Wavebreak Media Ltd (BigStock ID89174009)