The UK Government's Innovate has invested over €78.5M into a new Cell-therapy manufacturing facility for the major UK biotech Catapult Cell Therapy to be located in the growing Biotech cluster in Stevenage.

Catapult is a big deal in the UK Biotech scene (apparently) and their division in Cell therapeutics founded in 2012 already has a lot of UK governmental support. Indeed, their facilities on the 12th floor of the Guy's & St Thomas' Hospital (one of the key UK Biomedical research centres) in London, includes a National Institute for Health Research (NIHR) lab as well as a clinical research facility, and they are part of the prestigious Academic Health Sciences Centre King's Health Partnerhip 'Belt'.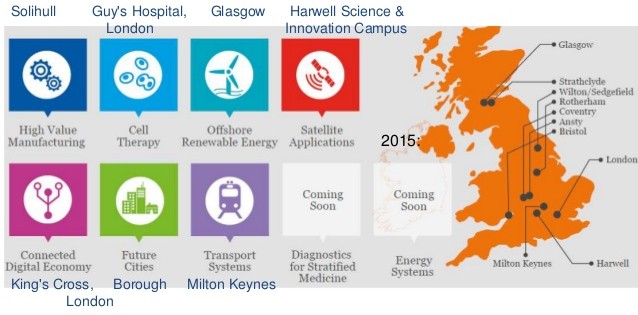 Now, having chosen the Stevenage Biosciences Catalyst Campus as the site for their new £55M Manufacturing facility, Catapult are hoping to expand the Cell-therapy industry within the UK. Completion is expected by 2017, with projected commercialization of products from the facility to generate £1.2Bn by 2020 (80% of which will be through export).
UK Minister for Life Sciences, George Freeman (MP), explained:
The UK is at the leading edge of the cell and gene therapy industry, with a disproportionate share of both world leading scientists and new developments in the field."

This is part due to the very forward-thinking attitude of the UK – particularly in comparison to France. We spoke to the CEOs of another two key Cell-therapy biotechs from Israel and France recently, who also expressed frustration over the conservative attitudes to cell-research within the EU. They were also praising of the UK.
Indeed, the new facility will offer biotechs within Europe (and beyond!) the scale needed to conduct phase III trials. This is particularly beneficial to smaller Biotechs, as in the 2013 Survey on Good Manufacturing Practice, the Catapult Cell Therapy group identified manufacturing and sourcing of materials for cell therapeutics as the real barrier into 'translation of viable commercial products' within the field.
This is exciting for the UK, but will be useful to the Cell therapy field on mainland Europe too, given the manufacturing difficulty associated with such products.