The Belgian company has completed a successful Phase I trial for its NKR-2 T-cell therapy in patients with Leukemia and Myeloma, with no safety issues or dose-limiting toxicity reported. Celyad can now embark on efficacy studies.
Celyad definitely has an original story. The company started back in 2007 as Cardio3Bioscience, targeting cardiovascular diseases with cell therapy, but it pivoted to focus on oncology last year following raising $100M on the NASDAQ. And thus, Celyad was born.
Celyad has run one of the only Phase III trials for cell therapy in Europe (even though it failed) and wants to apply its expertise to establish itself in the CAR-T space. The company is bringing a unique approach to the field by focusing on NK cell receptors to recognise multiple tumor antigens. This not only kills tumour cells but also change the microenvironment of the tumour.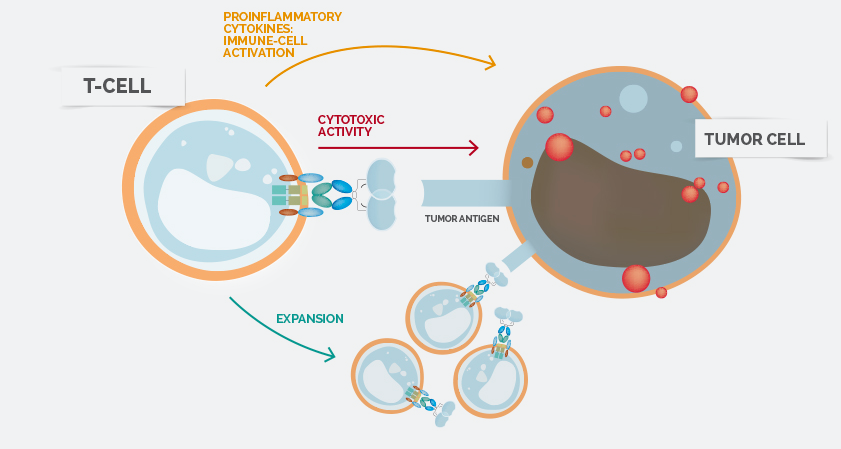 The technology originated at the University of Dartmouth in the US but had yet to undergo the first clinical trials in humans, first to show its safety and then efficacy. The first step is now achieved.
The CEO of Celyad, Christian Homsy, announced the next steps: "Based on the successful completion of the fourth cohort, we are looking forward to starting the global Ph I/IIa multiple dose trial, in the US and EU, of our NKR-2 autologous therapy in the fourth quarter of this year."
Demonstrating the therapy's efficacy in Phase I/IIa will be the most important step, but this first step was a hurdle in its own right. CAR-T therapies (and Immuno-oncology in general) have shown to be quite unpredictable, as illustrated by the American Biotech Juno, whose trial killed 3 people last month.
This successful Phase I is also a good news for the Japanese company ONO Pharmaceutical, which signed a €282M deal with Celyad on this product in last July .
---
If you want to know more on Celyad, you can have a look at this Fireside chat between Joachim and Celyad's VP Business Developement Georges Rawadi :
---
Feature image credit: RAJ CREATIONZS, Shutterstock