And on the topic of CAR-T, Joachim spoke to Georges Rawadi from the Belgium based biotech, Celyad.  
Having originally been built on research into a cell therapy for cardiology, Celyad started back in 2007. Now Rawadi explained it's coming to the end of a cycle for the Cardiology programme. So naturally, they asked what next?
Well – that's where CAR-T came in…
---
Celyad is aso honing in on the problem of cell-therapies for solid tumors, based on some 'very solid' preclinical data they had generated.
As a result, their CAR-T approach has a distinct mechanism that doesn't only kill the cells like most CAR-T – but also changes the tumor microenvironment (an interesting area in Immunotherapy – as discussed in our panel).
…it will differentiate us from other CAR-T companies."
And how did Novartis change the CAR-T field, with results which are obviously very impressive. On the Big Pharma's partnership with the University of Pennsylvania, George commented "I respect what Novartis are doing, and the field needs these kind of things to attract investment and audience".
Having been listed on the New York NASDAQ and also on Euronext, it was also particularly interesting to hear George's thoughts on the financial interest for CAR-T and the general attraction (or necessity…?) of the US market.
If you want to attract the big players, it's very good to be present in the US."
Finally, a real measure of whether you know you're on the right track (according to George) is how contested your patents are.
We will be uploading more of our footage of interviews, questions and panelists from the day over the next few weeks – along with commentary. So watch this space…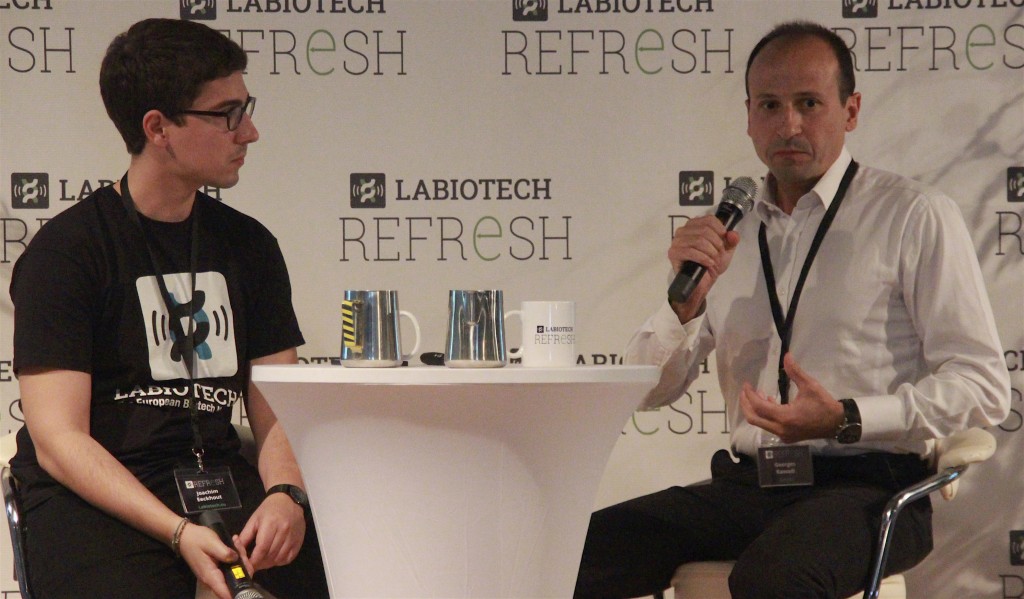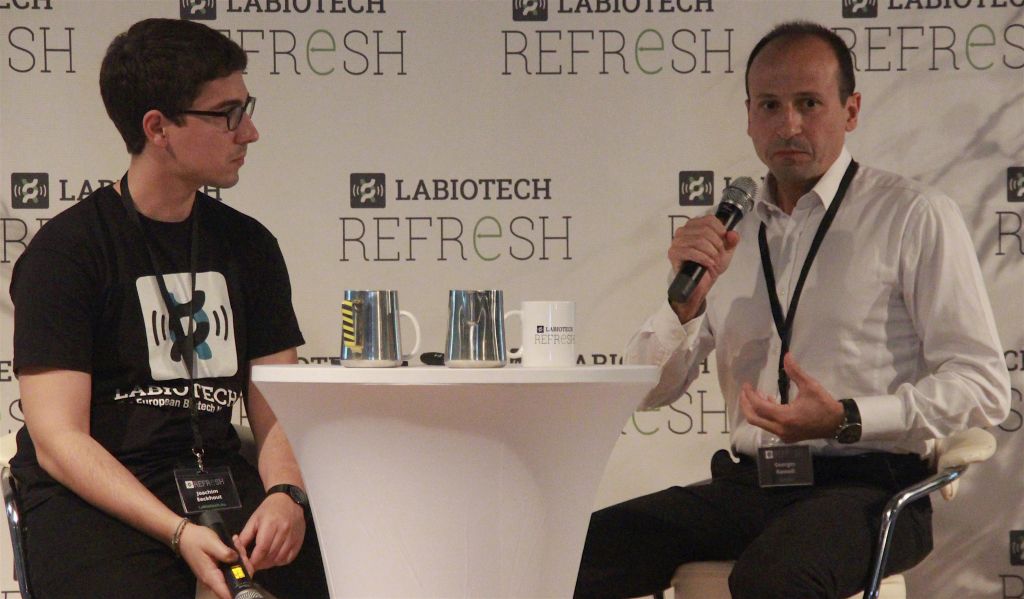 ---
Feature Image Credit: Joachim Eekhout and Georges Rawadi at Labiotech Refresh Berlin, May 24th, 2016 (CC 3.0 – Claire Braun at Labiotech.eu)
More images of Rodger and the conference speakers are available on our Flickr account under a Creative Commons 3.0 License. Feel free to share!
---