Cevec could very well be the missing link between adenoviral vectors and approved gene therapies. I had a chat with the CSO of Cevec about what makes its technology great and how it's ready for the future of gene therapy. 

Gene therapy is one of the strongest trends in biotechnology right now. The field has achieved a lot recently, as 2 gene therapies were finally approved in Europe (uniQure's Glybera and GSK's Strimvelis).
An important part of developing gene therapies is to transport a desired gene to the patient with a vector – and viruses are a popular choice for this. However, using viruses carries the risk that they could replicate and infect cells outside the targeted tissue area.
Based in Cologne (Germany), Cevec developed virus-producing cell lines (CAP-GT) that have achieved a major breakthrough. The cells were proven to not produce replication-competent adenovirus, making way for the use of this vector in human therapies.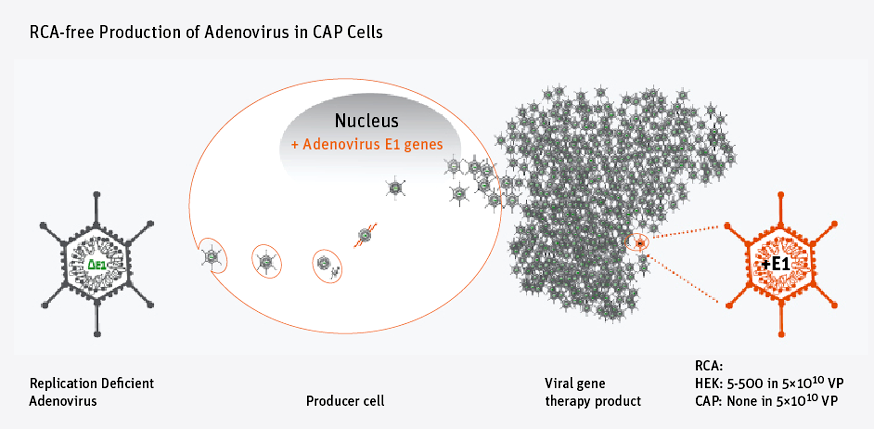 I had the opportunity to ask Nicole Faust (CEVEC's CSO) how CAP-GT works and how it can change the development of gene therapies.
---
CAP-GT are free of replication-competent adenovirus (RCA), which was a problem with more common cell lines (such as HEK 293, Human Embryonic Kidney cell lines). How was this achieved? 
Like HEK293, CAP-GT cells carry adenoviral E1 genes, required to complement the replication-deficient vector. However, CAP-GT does not have flanking adenoviral sequences, which at a certain frequency lead to the formation of RCA through homologous recombination.
How had the problem of RCA been tackled before? What makes CAP-GT superior to other solutions?
None of the gene therapy products on the market employ adenoviral vectors, although adenovirus was one of the first systems in gene therapy research. Part of the reason for this was the inherent risk of formation of RCA.
For example, one of our partners did not take on any adenoviral vector projects before – because they were lacking a safe production platform. Now they have added CAP-GT to their platform to pursue these projects.
Besides being RCA-free, CAP-GT cells were developed from the very beginning as an industrial production platform and are therefore excellently documented. In contrast, HEK293 cells have been transferred since the early 70s from laboratory to laboratory. This poses a challenge to provide the same degree of documentation to the regulatory authorities.
What is the status of CAP-GT with the regulatory authorities in Europe and in the US?
As explained before, we took great care to make CAP-GT suitable for industrial applications. This included full documentation, material selection and extensive tests according to the European Pharmacopeia and ICH guidelines – making regulatory review much easier.
In Europe, we had a scientific advice meeting with the Paul Ehrlich Institute (a German federal authority for health products). It has reviewed the cells' suitability for the production of biotherapeutics.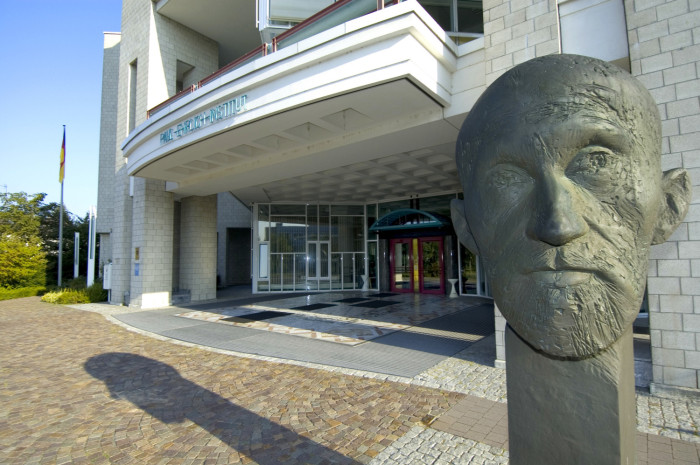 In the US, our cells have already been reviewed by the FDA in a pre-IND meeting (for one of our partners). We are currently preparing the submission of a master file for our cells with the FDA.
For our customers, this greatly simplifies the process: they will not have to submit detailed information on the cell substrate to the FDA. Instead, they can simply reference the master file.
In the news of the deal with Paragon, it was mentioned that the two companies will be working together to scale viral production for Phase I and Phase II trials. How large of a trial could CAP-GT supply? Is there a threshold? What are the challenges?
The answer depends strongly on the specific application and the viral vector: a typical dose for an adenoviral application could be around a trillion (1011 to 1012) of viral particles.
For adeno-associated virus (AAV), the range is very wide. Doses range from 1010 particles for a small organ (like the salivary gland) to 1014 or higher for intravenous injection, (e.g. for hemophilia B).
Lentiviral vectors are mainly used for ex-vivo transduction of cells (such as T-cells or hematopoietic stem cells) that are then re-introduced into the patient. This requires lower doses, but the production rate for lentivirus is also lower than for the other two vector types.
On average, a 200 L production run can support a trial of around 100 patients, while the current phase I/II gene therapy trials typically enroll only about 10-20 patients.
With gene therapies being developed for more common indications (such as the uniQure/BMS deal for congestive heart failure), will gene therapy trials get bigger? Can CAP-GT follow that trend?
Yes, we foresee that the trials will get bigger. This is also the point at which the currently used adherent cell systems will meet their limitations, as scaling up is very hard to do – and becomes impossible after a point.
In contrast, CAP-GT cells grow to very high densities in suspension culture. At least theoretically, it can be scaled up to the 10.000 L scale if required.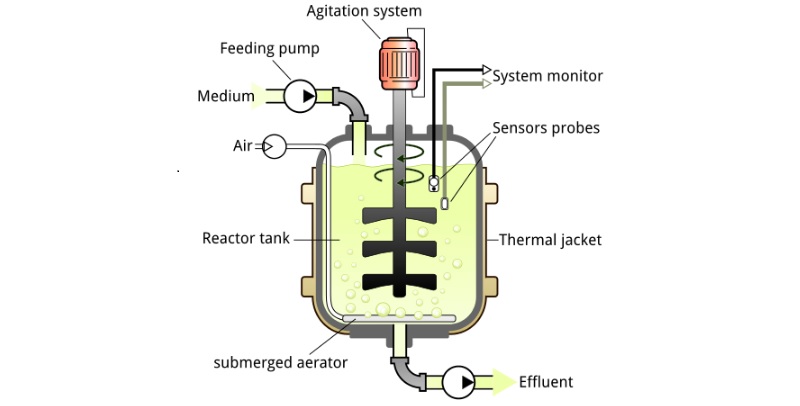 Do you license CAP-GT directly for the companies developing a gene therapy or for contract development and manufacturing organizations (CDMOs)?
The ultimate decision resides with the customer. Some of the gene therapy players prefer to produce in-house (especially the larger ones), whereas others rely on contract manufacturing.
We offer licensing schemes to accommodate both. We can develop the process for our customer's facilities and provide technical support (such as training). CAP-GT cells are very robust and can be cultured with standard equipment for mammalian suspension cell culture. We take personal pride in our technology working properly in our customers' hands.
For those who want to outsource, we have a network of preferred CDMOs in place. With this strategy, we avoid a broad 'scattering' of the CAP-GT technology. Instead, we stay in control and cooperate with experienced CDMOs – the best option for a successful technology transfer and better results for the customer.
It was great to get a more detailed picture of the needs of gene therapy trials and how the process works – it certainly helped me to better understand the field.
---
Click here if you want to learn more about Cevec.
---
Feature Image Credit: Nicole Faust (Source: Cevec)
---