Sanofi & Regeneron have completed enrollment in the global Phase III for Praulent (alirocumab), which is evaluating its potential cardiovascular benefits for patients with acute coronary syndrome (ACS).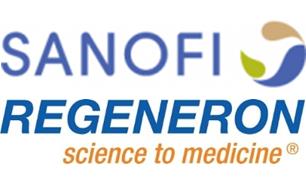 The 'Odyssey Outcomes' Study has enrolled around 18,000 patients for its trial (phwoar), and if it shows positive results could be a huge success for Sanofi and Regeneron. New-York based Regeneron (US) has had a long-lived and healthy collaboration with France's Sanofi since 2007, sharing monoclonal antibody research for R&D in several fields.
Praluent (alirocumab) is a proprotein convertase subtilisin/kexin type 9 (PCSK9) inhibitor which reduces the amount of  low-density cholesterol produced in the liver. Marketed to the US for patients who are also taking statins, the EU license (issued in September) permits marketing of Praluent to the same demographic. In completed trials, Praluent reduced LDL cholesterol by up to an additional 62 percent versus placebo, and was generally well-tolerated with an acceptable safety profile.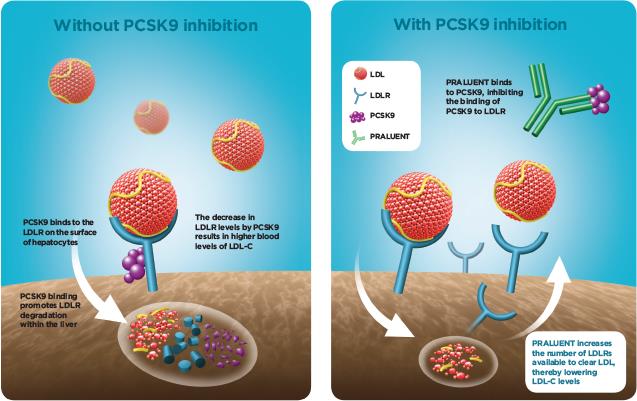 The market is expected to be huge, with Pfizer's hypercholesterolemia blockbuster Lipitor having raked in over €106Bn between 1996 and 2011 alone! This self-injecting pen for alirocumab delivery extended Odyssey trial therefore expects results for mid 2017.
Examples of Acute Coronoary Syndrome (ACS) include conditions like an angina or heart attack, which is worsened by occlusion of the cardiac blood vessels and therefore makes the patient vulnerable to repeated events in the near future. Praulant is therefore being trialed as a treatment in conjunction with a strong course of statins, and will be measured in the study by the time relationship between praulant therapy and the time to first occurrence of an ACS event (including death, hospitalization for unstable angina, or fatal and non-fatal ischemic stroke).
The global Odyssey program includes 16 Phase III trials conducted at more than 2,000 study centers around the world, and once complete will evaluate more than 25,000 patients – which is absolutely mind boggling…
Data from this program will be one of the most comprehensive data sets ever used for a cholesterol-lowering therapy. Roll on 2017 (and the anticipated commercialization!).